3 minutes reading time
(557 words)
The Association of Rehabilitation Nurses (ARN) achieves ANCC reaccreditation for nursing continuing professional development
Association of Rehabilitation Nurses (ARN) was granted reaccreditation for nursing continuing professional development (NCPD) for an additional 4 years from the American Nurses Credentialing Center (ANCC). This reaccreditation proves ARN's commitment to using evidence-based criteria when developing high-quality educational activities that promote the professional growth of rehabilitation nurses.
"ANCC accreditation demonstrates ARN's commitment to excellent educational offerings. The Specialty Practice of Rehabilitation Nursing, Core Curriculum defines the practice of rehabilitation nursing and provide the standards of practice to nurses in all practice settings," said President of the ARN Board of Directors, Jill Rye, DNP RN CRRN CNL FARN.

With this reaccreditation, ARN continues to be part of an influential global community of practice of accredited organizations. ARN received reaccreditation for the Certified Rehabilitation Registered Nurse (CRRN), which has been widely recognized and respected for more than 30 years. CRRN is the credential for nurses who assist individuals with disabilities and chronic illness to restore, maintain, and promote optimal health.
"Thanks to the support of ARN's Board of Directors, we were able to purchase an online Learning Management System (LMS), known as the ARN Learning Center. The Learning Center organizes all online learning for members and provides the continuing education units (CEU) needed for certified nurses. This new platform allows ARN's education team to develop and offer the latest education for rehab nurses in all settings and experience levels," said Rye.
Rye goes on to credit the ARN education staff who "will continue meet the needs of ARN members and become the primary provider of CEU's for rehabilitation nurses."
ARN Online Learning and Education Manager, Sara Hynes, explains the importance of the reaccreditation by stating, "I am so proud of and thankful for the many volunteers and staff that put in a tremendous amount of hard work to achieve this reaccreditation from ANCC. This achievement points to the dedication that ARN continues to provide excellent and premiere educational content to further our mission of promoting and advancing the rehabilitation nursing practice."
Hynes is looking forward to expanding the offerings with the Learning Center. "The new Learning Center, which launched last September, is already helping us to do just that- as it houses everything related to your learning needs such as courses you have purchased, evaluations, and certificates- and places them all in one easy to access location. We have already accomplished so much through this reaccreditation, yet we believe that the launch of the Learning Center is the start of many incredible educational opportunities and developments that are to come."
NCPD accreditation from ANCC elevates educational offerings that benefit our nurses, and the patients and communities we serve, by:
Promoting the highest professional standards to sustain effective strategies that improve professional nursing practice
Improving curricula for nurses to provide evidence-based education that strengthen professional development programs
Increasing credibility­ to adhere to evidence-based, global standards that deliver quality professional education
Expanding visibility to be included among other accredited organizations that are listed in a nationwide, searchable directory
Increasing demand to offer continuing professional development contact hours that are essential to building professional portfolios, and maintaining certification and accreditation from ANCC and other licensing boards and regulatory bodies


Login to the ARN Learning Center to track your continuing education and continue to earn credit towards your certification. Click here to learn more information about how to obtain your CRRN.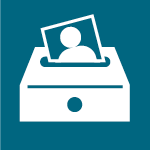 Submit a Member Spotlight!
Recognize a fellow member for noteworthy successes by nominating them for a Member Spotlight!
Learn More