4 minutes reading time
(739 words)
From Goal to Leadership Role: What does it mean to be President-Elect of the association?
Association of Rehabilitation Nurses (ARN) current President-Elect, Maria Radwanski MSN RN CRRN CMGT-BC, remembers fondly writing down her goals over 14 years ago.
"One of my goals I wrote down in 2008 was to become President of ARN. I believe writing them down helped to make them happen. I am so excited that it has become a reality," said Radwanski.
As the Manager of Care Transitions for Outpatient Adult Care Management at Penn State Health in Hershey, PA, Radwanski brings a unique outlook to the multitude of rehabilitation nursing roles that are part of the overall community.
"My hope and goal as President-Elect and President is to help lead a shared vision for a vibrant future of ARN that has regular, meaningful, and practical use for every rehabilitation nurse. Our members look to ARN as the foundation and source for development of our specialty expertise and I want to be part of holding that reputation strong in our collective future."
Applying for the role of President-Elect
Her road to election started during her involvement with the ARN Northeastern Pennsylvania Chapter where she became interested in volunteering on a national committee. "I answered a call for volunteers and got involved first with the Rehabilitation Nursing Certification Board (RNCB)," Radwanski reflects.
"Everyone has always been so friendly and encouraging, and I found myself learning more and being encouraged to get more and more involved with the annual conference, and a variety of ARN committees."
"I am innately an introverted person, but ARN has become a second family. I would watch and think, 'I can do that.' So, I participated in nursing leadership training at an ARN pre-conference event. I also volunteered in my community and got involved in non-profit board leadership training."
What is next during this time and as President
Since setting her goals 14 years ago, many things have changed not only within the organization, but the rehabilitation nursing profession. "Rehabilitation nursing and health care have been dramatically colored, striped, and shaped by an era with fascinating and historical challenges. Over 14 years ago, we would have never known the difficult process of even getting a stroke patient into an IRF."
Within the organization, there have also been changes. Radwanski goes on to question, "who would have imagined a nursing world where ARN members could not meet in-person for over 2 years? Or, envisioned new ways to engage and involve our membership?"
It is fun to be on the Board of Directors
Radwanski thinks back to her favorite times thus far as a member of the Board of Directors and touches on the concept of "togetherness," and gets excited "when we can come to a shared vision for our collective future."
"I enjoy the collaboration and synergy in learning new concepts, sharing, then building upon the ideas of our colleagues. My favorite times have been in that of engagement because I have so much respect for the expertise of my colleagues."
Who should be on the Board of Directors?
When asked who would make a great candidate for the Board of Directors nominations, Radwanksi placed a larger focus on the goals of the individual.
"A great candidate is a person who has a passion for rehabilitation nursing, who is interested in learning, willing to listen, ask appropriate questions to better understand the issues at hand and challenge tradition. Great candidates are willing to learn the needs of the organization and shares ideas for new opportunities. That describes many of our colleagues. Every one of our members has potential to be an ARN leader."
With the changing of the Board of Directors after ARN's 2022 Rehabilitation Nursing Conference this coming September, Radwanski will become President of ARN and fulfill her 2008 dream. "I am looking forward to listening and using that information as I help lead. It takes teamwork and it is a dynamic ever evolving process."
With more of her goals of the association focused on collaboration, Radwanski states that she is "eager to continue to meet our members, listen, share ideas, grow our participation in live and virtual small and larger group events, all while coming together to celebrate our passion for rehabilitation nursing. I want to collaborate with our membership and contribute to shaping our future organization."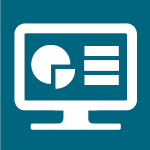 Expand Your Rehab Nursing Knowledge
The ARN Foundations curriculum is for nurses at every career stage looking for rehab-centered education to improve their practice.
Learn More