4 minutes reading time
(732 words)
From staff nurse to professor: A look into the many paths of a rehab nurse
With the Association of Rehabilitation Nurses (ARN) Board of Directors elections currently open until April 15, we dive into one of our current members who has a unique background to pair with her leadership on the board. The current ARN Board of Directors Secretary-Treasurer, Grace Campbell, PhD MSW RN CNL CRRN FARN, shares a look into her day and proves that no two rehab nursing paths are the same.
When she's not overseeing the finances of ARN, an organization that she has been a part of for 25 years, she spends her time in research, teaching, volunteering, and giving back in many other ways.
Dr. Campbell is currently an Assistant Professor of Nursing at Duquesne University but started her career as a rehabilitation staff nurse on an inpatient rehabilitation unit. From there, her career took her through other roles, such as manager and educator before pursuing her PhD at the University of Pittsburgh.
What made you want to get into rehabilitation?
"I got into rehabilitation completely by accident. When I graduated from nursing school, believe it or not there was a glut of nurses, and it took me six (6) months to find a job! I wanted to be an oncology nurse, but a staff nurse position on an inpatient rehabilitation unit was the first thing I was offered, and I took it! I didn't even know what rehabilitation was at that time, but it was a job! But then I started to work on the unit and found my true calling. Interestingly, I've come full circle in my career now - I am working in cancer rehabilitation and survivorship research, and on integrating rehabilitation into the oncology treatment team."
What is your favorite thing about being a rehab nurse?
"My favorite thing is that we get to problem solve with people and help them figure out how they are going to get back to the life that makes them who they are.
'Let's think about how you might do this at home. What hopes do you have for life after the rehab unit? What fears do you have for life after the rehab unit?'
These are some of the questions I love to talk with patients and families about. That connection with them while we are thinking together about getting back to living is priceless. I also love working as part of an interprofessional team. In fact, I love working in as transdisciplinary a way as possible. When all disciplines are working together on patient and family goals, not just 'nursing goals' or 'OT goals' or 'PT goals,' that's what makes the magic happen."
What would you tell someone in nursing that may be interested in rehabilitation?
"If you are interested in a specialty nursing practice that is truly holistic and patient/family centered, and that helps patients get back to living (after someone else has saved their life), then rehab is for you. I've never regretted it a day in my career, and it has given me a passion like nothing else could have."
Anything else you're excited about in 2023 for ARN?
"I can't wait to continue helping ARN to become the most welcoming and inclusive place it can possibly be, through our membership engagement initiatives. In addition, I'm excited to see us position ourselves as being 'the' source for the best rehabilitation nursing education. Our Board of Directors and our committees are working tirelessly on these initiatives, and we're only just getting started!"
Dr. Campbell's Research and More
Since 2013, she has been researching ways to keep individuals with gynecologic cancer functional, active, and engaged in meaningful life activities during and after cancer treatment. She also teaches at the undergraduate and graduate level. Her research has been funded by the Rehabilitation Nursing Foundation (RNF); Oncology Nursing Society; National Institute for Disability, Independent Living, and Rehabilitation Research; and the Gordon and Betty Moore Foundation, where she is a Nursing Leadership and Innovation Fellow.
Be a Part of the ARN Board of Directors
Bring your leadership skills and ideas to contribute to the future of the organization! ARN voting members in good standing are eligible to run for office and elect future leaders of ARN. ARN provides the resources and support that enable rehabilitation nurses like you to thrive in your workplace and careers. To apply for one of the five positions, below, please complete your application by April 15, 2023.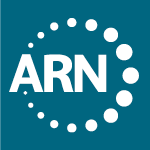 2023 Annual Conference
Presented both virtually and in-person at the Rhode Island Providence Convention Center in Providence, Rhode Island, we look forward to sharing more information with you about the speakers, presentations, and more.