2 minutes reading time
(342 words)
5 Reasons to Join the ARN Board of Directors
Are you passionate about making a positive impact in the rehabilitation field? Do you have the skills and experience to help guide the Association of Rehabilitation Nurses (ARN) towards success? If so, we invite you to consider applying for one of the five open positions on our Board of Directors and Nomination and Leadership Development Committee. Applications are open through April 15.
Here are five reasons why joining the Board of Directors can be a rewarding and fulfilling experience:
1. Make a positive impact.
As a board member of ARN, you will have the opportunity to make a positive impact on the organization's mission and goals in advancing the practice of rehabilitation nursing. You can help shape the direction of the organization, make strategic decisions, and have a direct influence on its success.
2. Professional development.
Do it for yourself! Serving on the board can provide a valuable opportunity for your professional development. You can gain leadership skills, strategic planning experience, and a better understanding of the inner workings of an organization.
3. Networking opportunities.
Joining the board can offer valuable networking opportunities. You will have the chance to meet and work alongside other rehabilitation nursing leaders, build relationships, and expand your professional network.
4. Personal fulfillment.
Serving on the board can be a fulfilling experience that provides a sense of purpose and personal satisfaction. You will be contributing to a cause you care about and making a positive impact within the rehabilitation community.
5. Make a difference.
Joining the board can provide a chance to make a real difference in the world. You can help an organization achieve its goals, improve the lives of others, and leave a positive legacy.
Learn more about the nomination process

​
Hear from Donna Williams, MSN RN FARN CRRN, former ARN Board of Directors President, and Chair of the Nominating and Leadership Development Committee about the importance of volunteering for the positions. Joining her on the video is Susan Kometz, MBA BSN RN CBIS CRRN, Vice-Chair Person to give her insight to nominations.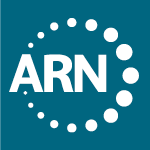 2023 Annual Conference
Presented both virtually and in-person at the Rhode Island Providence Convention Center in Providence, Rhode Island, we look forward to sharing more information with you about the speakers, presentations, and more.