1 minute reading time
(148 words)
ARN Deadlines Extended
In light of the unprecedented public health challenge, ARN has extended deadlines for conference abstract submissions and applications to become a fellow of ARN, as well as waived the late fee for upcoming CRRN renewals.
Abstract submissions—the deadline for abstract submissions for the 2020 ARN REACH annual meeting has been extended to May 1. Now's your chance to help us build the meeting program! Read the submission guidelines and consider presenting your expertise at the meeting.
Fellows of ARN—the deadline to apply to become a Fellow of ARN has been extended to July 1. If you're a leader in the specialty of rehabilitation nursing and a contributor to the association, apply to gain the recognition you deserve.
CRRN renewal—For those whose certification expires June 30, 2020, the late fee for application will be waived. Certificants are able to apply through June 30 without a penalty.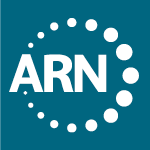 Join Your Specialty Organization
Become an ARN member today to achieve your professional goals as a rehabilitation nurse
Learn More