2 minutes reading time
(436 words)
Discover Columbus at ARN's Annual Conference!
This fall, November 6-9, rehab nurses from across the globe will convene in Columbus, Ohio to celebrate the 45th anniversary of the Association of Rehabilitation Nurses and the 35th anniversary of the CRRN certification!

If you come a day early on Tuesday, November 5, you can register for our very first-ever preconference—Evidence-Based Practice (EBP) Workshop. This preconference session will be led by Bernadette Mazurek Melnyk, PhD RN CPNP/PMHNP FNAP FAAN, and Lynn Gallagher-Ford, PhD RN NE-BC DPFNAP FAAN from The Ohio State University, College of Nursing. During their day-long workshop, Dr. Melnyk and Dr. Gallagher-Ford will teach you key strategies to build a sustainable EBP culture to achieve optimal healthcare outcomes at your facility.

Additionally, on Wednesday, November 6, we have two more preconference sessions to add to your conference week—Medically Complex Patients and Rehabilitation Nurses: Partnering to Meet New Challenges, is presented by Sally Strong, MSN RN CRRN CNRN. Sally will provide you the tools to meet the needs of your medically complex patients and to adjust interdisciplinary plans of care. Later in the day, you can register for the Mini IMPACT Course, presented by Jill Rye, DNP RN CRRN CNL, and Kathy Clark, MSN RN CRRN. Jill and Kathy are back to host their interactive session that will help you improve patient outcomes! All three of these optional, extra-cost sessions will fill up quickly, so sign up early!
Our featured presentations have been selected for you with care! We know you won't be disappointed to attend this line up… During the Opening Keynote Address, Trisha Meili, the Central Park Jogger, will inspire you and renew your passion for rehab as Trisha relays the story of her brutal attack, the TBI and other injuries she suffered, then the medical care she received that led to her recovery. Our Health Policy and Advocacy session is led by Ann Ruggiero and Jeremy Scott, ARN Health Policy Associate. These passionate advocates will debrief you on the issues and help you make a difference in your home district. Rehabilitation Nursing Editorial Board Associate Editor Linda Pierce takes you on a narrative journey during her Founder's Address and Tina Roma-Fisher will moderate a career panel focusing on career choice from Graduate Nurse to Retirement. Our Closing Keynote Address by Artist and Author Jason Kotecki will focus on you and why you need to ensure harmony at both your workplace and home.
We have much, much more in store for you during REACH 2019. You will want to be sure to review the complete schedule and find details about all of the optional events available to you at rehabnurse.org/REACH2019!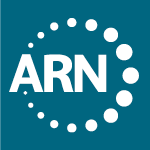 Join Your Specialty Organization
Become an ARN member today to achieve your professional goals as a rehabilitation nurse
Learn More