3 minutes reading time
(522 words)
ARN REACH 2020 was a resounding success!
Thank you to all volunteers and attendees who made this year's annual conference possible!
When we had to make the decision to take this conference virtual, we were committed to providing the rehabilitation nursing community with an energizing event as we do every year. Thanks to hard work from the 2020 Conference Planning Committee, led by chair, Paula Martinkewiz, MS RN CRRN, in collaboration with ARN staff, we were able to come together online for a joyous virtual event jam-packed with valuable education, inspirational stories, and engaging networking and social activities!

REACH 2020 By the Numbers
With 750 attendees from 470 cities in 48 states and 3 countries, REACH 2020 virtually spanned miles to connect us to each other online. And connect, we did!

2,241 Zoom Comments
39,381 Presentation Views
11,415 Exhibit Hall Booth Visits
541 Table Discussion Participants
Did you choose a ribbon? This year, attendees were able to choose virtual ribbons to add to their profile on the conference website! Nearly all attendees chose to select at least one ribbon, and our top selections were:

Inspiring Stories, Impactful Education, and Amazing Memories
Here are some of our favorite memories from this year's conference:
We started every day bright and early, dancing and smiling!
We connected virtually across many, many miles, from many, many states, cities, and institutions.
We were reminded of the impact and importance of our work to our patients by listening to the real and inspiring stories of Nick and Lindsey Fener and Edie Littlefield Sundby.
We learned from 162 of our expert peers in 119 sessions and posters about the latest research and treatments, regulations, and self-care so we can continue providing the best rehab care possible.
We met with industry partners that support rehab nurses and provide unique solutions to meet our day-to-day challenges.
We congratulated the successes of our colleagues as they won awards, celebrated our new class of ARN Fellows (FARNs), thanked outgoing Board members for their outstanding contributions, and welcomed new ARN Board members.
What were your favorite memories? Let us know by posting your Insights, favorite screenshots, or selfies on social media. Don't forget to tag @AssocRehabNurse and #ARNREACH so we can Iike and share our favorite posts!
And remember that all REACH 2020 attendees are encouraged to chime into the active discussions in the ARN online member community, Member Circle. Member Circle is a benefit of ARN membership, but nonmember REACH registrants can also access REACH 2020 discussion groups for 90 days.

Thanks and see you next year!
We thank all REACH 2020 attendees for your grace and enthusiasm as we celebrated and learned together in this new virtual format. Your participation and joy are what makes ARN conferences amazing, and we couldn't have done it without you!
We hope to see each of you in person next November in Providence, RI, for ARN 2021! You can learn more about ARN 2021, Including how to participate in the upcoming call for abstracts by keeping tabs on our website. Don't forget to sign up for our conference mailing list so you receive our latest meeting updates as they become available.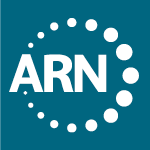 Join Your Specialty Organization
Become an ARN member today to achieve your professional goals as a rehabilitation nurse
Learn More