3 minutes reading time
(550 words)
ARN Members Spur Action by RNCB to Adopt CRRN Renewal Grace Period
The Rehabilitation Nursing Certification Board (RNCB) administers the Certified Rehabilitation Registered Nurse (CRRN®) certification program for nurses who assist individuals with disabilities and chronic illness to restore, maintain, and promote optimal health. With more than 13,000 current certificants, the CRRN has been widely recognized and respected by employers in all post-acute care settings for more than 30 years.
Last week, the RNCB announced a six-month certification renewal grace period for those due to renew in 2020

​
It is hoped that this new measure will help ease the disproportionate burden COVID-19 has placed on the nursing community. Any CRRN due to renew in June 2020 who missed their original deadline now has through December 31, 2020, to renew by submitting a paper application. Those due to renew in December 2020 now have through June 30, 2021, to complete the renewal process. In addition to establishing this grace period, RNCB also eliminated renewal late fees for those due to renew in 2020.
The announcement followed member engagement on Member Circle, ARN's online member community

​
The decision was announced just 10 days after Sally Strong, APRN RN CNRN CRRN shared a Member Circle post expressing her concern and disappointment that a colleague accidentally missed her June 30, 2020 renewal deadline. "Having worked hard to earn, and maintain, my CRRN credential I hate to see anyone lose something that is an integral part of who they are as a rehabilitation nurse." Wrote Sally in her September 1 post, which prompted an open discussion about ways RNCB can help CRRNs maintain certification throughout this challenging year.
Member Circle is ARN's online community connecting the association's more than 4,000 rehabilitation nursing professional members. The forum allows ARN members to network virtually, ask questions, share expertise, and exchange ideas. As evidenced by RNCB leadership's rapid response in establishing a certification renewal grace period this month, Member Circle also offers a direct line for ARN members to have their voices heard by association leaders and impart meaningful changes.
"Thank you to all who engaged in last week's Member Circle exchanges regarding CRRN renewal deadlines during these challenging COVID-19 times." Wrote Stella Mason, MBA MSN CRRN, in response to Sally's post. "I and my fellow RNCB members truly recognize the undue burden and stress that this pandemic has placed on our nursing community, and we heard your concerns and requests for policies that make it simpler for CRRNs to maintain their certification." View the full RNCB announcement.
"I am proud to be a part of a professional organization who listens to constituents and responds, professionally." Wrote ARN member Ilana Tuchman, MSN RN CRRN CBIS in response...
In addition to easing the certification renewal process, RNCB has also made it simpler to sit for the exam and become a CRRN
Anyone sitting for the December 2020 CRRN exam has the option to test from their home or office through remote proctoring. The deadline to apply for the December exam is October 15, 2020, or November 1, 2020 with a late fee. Learn how to apply.
ARN and RNCB leadership thank all members who contributed to this conversation. As ARN President-Elect Patricia Quigley, PHD MPH APRN CRRN FAAN FARN commented, "One voice does make a difference!"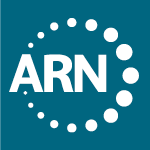 Join Your Specialty Organization
Become an ARN member today to achieve your professional goals as a rehabilitation nurse
Learn More