4 minutes reading time
(787 words)
Health Policy Digest for February 2021
We are pleased to present the February issue of the ARN Health Policy Digest. This member benefit provides updates on health policy and legislative and regulatory developments that may be of interest to rehabilitation nurses.
Biden Administration Early Executive Orders on COVID-19
In the early days of the new Administration, President Biden issued a number of Executive Orders (EOs) to guide the federal response to the COVID-19 pandemic.
NCC Welcomes 117th Congress
On January 21, the Nursing Community Coalition (NCC, of which ARN is a member) sent welcome letters to the House and the Senate in honor of the 117th Congress. The letters noted the community's eagerness to work with members of Congress to advance public policy impacting patients and nurses across the country. They also outlined key priorities for the NCC, including funding for Title VIII Nursing Workforce Development Programs and the National Institute of Nursing Research. Read the House and Senate letters.
NCC Welcome Letter to House Appropriations Chairwoman
On January 29, the NCC sent a letter of congratulations to Congresswoman Rosa DeLauro (D-CT-03), elected as the House Appropriations Committee's new chair. Rep. DeLauro has long been a champion of strong investment in nursing programs and for improving the health care delivery system. Read the NCC letter.
Coalition Letter on Funding for National Concussion Surveillance System
On February 3, a coalition of brain injury, rehabilitation, and therapy organizations (including ARN) sent a letter to Congress supporting $5 million in Fiscal Year (FY) 2022 for the National Concussion Surveillance System (NCSS). This system is operated by the Centers for Disease Control and Prevention's (CDC) National Center for Injury Prevention and Control. ARN has supported funding for the NCSS in prior years. Read the House and Senate letters.
Biden Administration Opens Special Enrollment Period for ACA Marketplace
On January 28, HHS announced a Special Enrollment Period (SEP) for individuals and families to enroll in health coverage under the Affordable Care Act (ACA) marketplaces in response to the COVID-19 pandemic. Beginning February 15 and through May 15, 2021, eligible consumers will be able to enroll via the HealthCare.gov platform and states operating their own platform will have the opportunity to open their own SEPs. Read the Centers for Medicare and Medicaid Services' (CMS) fact sheet on the SEP.
If you haven't already, we recommend that you visit ARN's COVID-19 Resource page on the ARN website for the latest information and resources for rehabilitation nurses.
Did you see something recently that would impact rehab nurses and/or patients? Share your health policy/advocacy news by emailing it to This email address is being protected from spambots. You need JavaScript enabled to view it..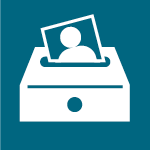 Submit a Member Spotlight!
Recognize a fellow member for noteworthy successes by nominating them for a Member Spotlight!
Learn More