4 minutes reading time
(724 words)
Health Policy Digest for June 2020
Read the latest in health policy and legislative and regulatory developments that may be of interest to rehabilitation nurses.
​ARN Comments on IRF PPS Proposed Rule
On June 15, ARN submitted comments on the proposed rule updating the Inpatient Rehabilitation Facility Prospective Payment System (IRF PPS) for Fiscal Year 2021.The comments focused on the proposal to allow non-physician practitioners to perform most of the duties in IRFs currently required to be performed by rehabilitation physicians. In accordance with the organization's past comments on this issue, ARN opposed CMS' proposal and instead urged the agency to work with stakeholders in post-acute care to identify solutions to benefit patients and providers while protecting quality of care. Read ARN's comments here.
Joint Letter on Provider Liability
On May 29, ARN submitted a joint letter with the American Academy of Physical Medicine and Rehabilitation (AAPM&R) to congressional leadership urging legislation to provide greater liability protection for health care providers during the COVID-19 pandemic. The letter emphasized that many providers, including rehabilitation nurses, are being asked to join the frontlines in providing care to COVID patients and are often asked to provide care outside of their traditional scope of practice. See the letter here.
Paycheck Protection Flexibility Act
On June 5, President Trump signed into law the Paycheck Protection Flexibility Act, the fifth COVID-related bill to be enacted this year. This bill provided additional modifications and flexibilities to the Paycheck Protection Program implemented under the CARES Act to provide loans to small businesses to keep employees on payroll. Review a summary of the bill from ARN's consultants, the Powers Law Firm.
HEROES Act
On May 15, the House passed the HEROES Act, House Democrats' proposal for a fourth major stimulus bill to respond to the COVID-19 pandemic. The bill, which would include almost $3.5 trillion in new spending, includes a laundry list of Democratic priorities, including a "Heroes' Fund" to provide essential workers with pandemic hazard pay, significant new funding for testing, tracing, and treatment efforts; additional direct stimulus payments to individuals and households; and more. While the bill is not expected to be considered in its current form by the Republican Senate, it offers insight into policies that will be at the heart of negotiations for the next bipartisan package. Read a one-page summary of the bill.
HRSA Grants for Health Workforce Training
On June 18, the Health Resources and Services Administration (HRSA) announced a new round of grants to support the health workforce, totaling more than $100 million. The funding included more than $26 million to the Nurse Faculty Loan Program, $47.8 million to Scholarships for Disadvantaged Students, and $8.3 million to the Nurse Education, Practice, Quality, and Retention (NEPQR) program to develop integrated behavioral health services in rural communities.
Final Rule on Nondiscrimination Protections
On June 12, the Department of Health and Human Services released its final rule revamping the protections against discrimination in health care implemented by Section 1557 of the Affordable Care Act. The final rule dramatically limits the scope of nondiscrimination protections based on sex and gender identity and removes requirements to provide informational materials in a variety of languages to improve accessibility. Read a full summary of the final rule's changes from the Health Affairs journal.
Medical Rehabilitation Research Conference
Due to COVID-19 concerns, the National Center for Medical Rehabilitation Research (NCMRR) at the National Institutes of Health (NIH) will be conducting their Rehabilitation Research 2020 conference in a virtual format. The conference will take place on October 15 and 16th, 2020, and registration is free and open to the general public. Register for the conference and view the draft agenda.
If you haven't already, we recommend that you visit ARN's COVID-19 Resource page on the ARN website for the latest information and resources for rehabilitation nurses.

Did you see something recently that would impact rehab nurses and/or patients? Share your health policy/advocacy news by emailing it to This email address is being protected from spambots. You need JavaScript enabled to view it..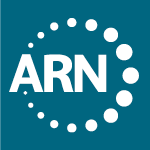 Join Your Specialty Organization
Become an ARN member today to achieve your professional goals as a rehabilitation nurse
Learn More