7 minutes reading time
(1302 words)
Health Policy Digest for September 2020
Read the latest in health policy and legislative and regulatory developments that may be of interest to rehabilitation nurses.
CY 2021 Physician Fee Schedule Proposed Rule Released
On August 17, the Centers for Medicare and Medicaid Services (CMS) released the Calendar Year (CY) 2021 Physician Fee Schedule (PFS) proposed rule, addressing changes to Medicare Part B payment policies for certain providers. Among other policies, CMS proposed to permanently expand providers' ability to conduct certain services via telehealth past the declared public health emergency (PHE) and proposed to significantly revise reimbursement rates by increasing payment for Evaluation & Management (E/M) services while decreasing payment for other services. Certain specialties paid under the PFS are forecast to see total reimbursement increase (e.g., nurse practitioners with an expected 8% increase), while others will see stark cuts (particularly physical, occupational, and speech therapists with an expected 7-9% decrease and physical medicine and rehabilitation physicians with an expected 3% decrease). Comments on the proposed rule are due October 5.
DRRC Letter on Disability and Rehabilitation-Focused COVID Research
On September 8, the Disability and Rehabilitation Research Coalition (DRRC< of which ARN is a member) circulated a letter to Health and Human Services Secretary Alex Azar, key leadership within the Department, and key congressional disability champions on the importance of federal investment into disability and rehabilitation-focused COVID-19 research. DRRC members conducting research proposed a wide spectrum of key research topics to include in the ongoing federal COVID response, organized across four themes: ensuring inclusion of people with disabilities in existing COVID research, disability-specific COVID research, rehabilitation interventions for COVID treatment and recovery, and the immediate impacts of the pandemic on people with disabilities. DRRC urged federal agencies to incorporate these topics as critical priorities in strategic planning for further COVID research. Read the letter.
New NCMRR Director Announced
On August 17, the National Institute of Child Health and Human Development (NICHD) announced that Dr. Theresa Cruz has been selected as the permanent director of the National Center for Medical Rehabilitation Research (NCMRR). Dr. Cruz has served as the Acting Director of NCMRR since the elevation of Dr. Alison Cernich to Deputy Director of NICHD in September 2019. Dr. Cruz has worked with NIH since 2009, administering grants across NCMRR and serving as a team lead in the NIH BRAIN initiative on neurotechnology development. She received her master's and doctoral degrees in biomedical engineering from Northwestern University and previously conducted research on post-stroke lower limb function at the Rehabilitation Institute of Chicago. Read NIH's announcement on Dr. Cruz's appointment.
ANA Letter on Equitable Vaccine Distribution
On September 4, the American Nurses Association sent comments to the National Academies of Science, Engineering, and Medicine regarding the prioritization and distribution of an eventual COVID-19 vaccine once approved. The National Academies' Committee on Equitable Allocation of a Vaccine for the Novel Coronavirus released a draft framework for stakeholder input on September 1. The ANA letter encouraged in the inclusion of nurses and other health care workers providing care outside of the acute care setting in the early phases of vaccine distribution, among other recommendations regarding support for rural and underserved communities and equity of distribution plans. Read the ANA letter.
NCC Letter to Congress Supporting the U.S. Cadet Nurse Corps
On September 11, the Nursing Community Coalition (NCC, of which ARN is a member) sent letters to leadership of the House and Senate Veterans' Affairs Committees urging passage of the United States Cadet Nurse Corps Service Recognition Act of 2019 (H.R. 2056 / S. 997). This legislation would provide formal recognition, honorable discharges, medal privileges, and burial benefits for nurses who served as members of the U.S. Cadet Nurse Corps during World War II. The NCC requested that the bill be included in any legislative package moving before the end of the year in honor of the International Year of the Nurse and the Midwife. Read the House and Senate letters.
NCC Welcome Letter to NINR Director
On August 31, the Nursing Community Coalition sent a letter welcoming the new Director of the National Institute of Nursing Research (NINR), Dr. Shannon Zenk. Dr. Zenk's appointment was announced on July 1. Read NCC's welcome letter.
NASHIA Letter on Funding for the National Concussion Surveillance Study
On September 14, ARN joined a letter led by the National Association of State Head Injury Administrators (NASHIA) supporting full funding for the Centers for Disease Control and Prevention's (CDC) National Concussion Surveillance Study (NCSS). Previous presidential budgets have called for an increase of $5 million in funding for the CDC National Center for Injury Prevention and Control to complete the NCSS and provide important data on concussions and traumatic brain injuries (TBI). Read the sign-on letter.
REMINDER: NIH Rehabilitation Research Conference
As a reminder, the National Institutes of Health will be holding the Rehabilitation Research 2020 conference virtually and free of charge on October 15 and 16, 2020. Leaders from NCMRR, other NIH Institutes conducting rehabilitation research, and stakeholders from the field will highlight advances in the field and the revision of the NIH Research Plan on Rehabilitation. The conference will feature prerecorded sessions with live Q&A opportunities, a virtual exhibit/poster hall, and a virtual networking lounge. Content from the conference will also be available "on demand" for a year after the meeting. Register for the conference and view the agenda.
National Academies Webinar: Nursing's Role in Health Equity
On August 20, the National Academy of Medicine hosted a free webinar on "Nursing's Role in Health Equity, Public Health Emergencies, and COVID-19". During the webinar, representatives from NAM's study on the Future of Nursing 2020-2030 shared updates on the study's status and a panel of experts discussed how nursing can advance health equity. The recorded webinar, along with panelist information and slide decks, can be found here.
NIH Advisory Board Meetings
On August 18, the National Advisory Board on Medical Rehabilitation Research (NABMRR) held a public meeting advising the directors of the National Institutes of Health (NIH), the National Institute on Child Health and Human Development (NICHD), and NCMRR on issues impacting medical rehabilitation and people with disabilities. Watch the full recorded NABMRR August meeting, and minutes from the session will be posted in the coming weeks. On September 15, the National Advisory Council for Nursing Research (NACNR) held its meeting advising the leadership of NINR on key matters relating to nursing research policy. Watch the recorded meeting and review minutes and presentations.
Health Policy Presentation at REACH 2020
Join us at the REACH 2020 conference for a presentation from Jeremy Scott and Joe Nahra, ARN's Health Policy Associates, on recent legislative and regulatory developments impacting rehabilitation nurses. During this session, members will be debriefed on the ARN Health Policy and Advocacy Agenda, key issues (including a 2020 election outlook), and the actions ARN has taken in the past year to advocate for the profession. There will also be an opportunity to ask any health policy questions you may have following the presentation. The health policy session will take place on October 21 (Day 2 of REACH 2020) at 1:45pm CT. Register for REACH 2020.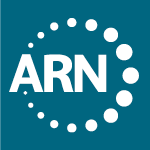 Join Your Specialty Organization
Become an ARN member today to achieve your professional goals as a rehabilitation nurse
Learn More