1 minute reading time
(139 words)
2023 ARN Awards and Scholarships Now Open
Celebrate accomplishments and recognize your peers or yourself with ARN's Member Awards and Scholarships, now open through June 15, 2023.
Exceptional rehabilitation nurses deserve recognition for their contributions to rehabilitation nursing. Supervisors, colleagues, or family members can submit nominations. Some awards allow the opportunity for ARN members to nominate themselves. Read through the opportunities for awards that range from educational instructors to organizations advancing the rehabilitation practice.
The 2023 ARN Member Awards are now open and will close on June 15, 2023.
Receive financial support for your educational journey with an ARN Scholarship!

Scholarships provided for Bachelor's or Master's Degree in Nursing. Attend ARN's Rehabilitation Nursing Conference with ARN's scholarship opportunities.
Scholarship opportunities are now open and will close on June 15, 2023.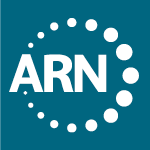 2023 Annual Conference
Presented both virtually and in-person at the Rhode Island Providence Convention Center in Providence, Rhode Island, we look forward to sharing more information with you about the speakers, presentations, and more.