2 minutes reading time
(434 words)
Announcing the ARN 2021-22 Leadership Election Results
Thank you to all the candidates and voting members who participated in the recent ARN leadership election. It is with tremendous pride and excitement that ARN issues this announcement of the election results and the association's newest class of leadership.
Maria Radwanski, MS RN CRRN named President-Elect
Manager, Outpatient Care Transitions, Penn State Health Milton S Hershey Medical Center and Academic Medical Group
Hershey, PA

Maria Radwanski has been a member of ARN for 36 years, serving in various ARN leadership roles such as Secretary/Treasurer, Board of Directors Member, Nominating Committee Member, RNCB Chair, Conference Planning Committee Member, Core Curriculum Contributor, and member and Leader of the Northeast PA Chapter. "The history and culture of ARN is rich but we cannot allow that to impede where we need to move to. It is important to fully develop the strategy, communicate excitement, and sustain a fresh vision for the organization," wrote Maria in her application statement. "As a leader in ARN, it is important we evaluate and promote our financial, volunteer/human resources, and capital supports in order for our strategic plan initiatives to succeed."
She succeeds Jill Rye, DNP RN CRRN CNL FARN in the position of President-Elect, as Jill transitions into the role of President, and Patricia Quigley, PhD MPH APRN CRRN FAAN FAANP FARN into the role of Immediate Past President and Chair of the Nominating and Leadership Development Committee. View the full Board of Directors listing
Additional board and committee leadership results
Welcome and congratulations to the following ARN members who have also been elected to new leadership roles.
Grace Campbell, PhD MSW BSN CRRN FARN – Secretary/Treasurer
Member Faculty, UPMC Aging Institute, Pittsburgh, PA
Mary Ellen Hatch, MSN RN CRRN – Director at Large

​
Vice President, Nursing Operations, Encompass Health Corporation, Birmingham, AL
Sun Young Linda Park, BSN RN CRRN– Director at Large

​
Staff Nurse III, Kaiser Foundation Rehabilitation Center, Kaiser Permanente, Vallejo, CA
Susan M. Kometz, MBA BSN RN CRRN CBIS – Appointed member of the Nominating & Leadership Development Committee

​
Director of Admissions, Marianjoy Rehabilitation Hospital, Wheaton, IL
Participate in the virtual Board Induction during the 2021 Annual Rehabilitation Conference on November 12
This year, the board induction will take place at ARN's 2021 Rehabilitation Nursing Conference and will be a live streamed event. Make your plans now to register for the meeting and mark your calendar to participate in the November 12 live session when we will properly acknowledge and welcome Maria, Grace, Mary Ellen, Linda, and Sue, as well as our outgoing leaders.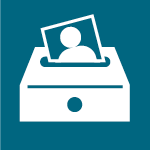 Submit a Member Spotlight!
Recognize a fellow member for noteworthy successes by nominating them for a Member Spotlight!
Learn More