Test Your Staff's Rehabilitation Nursing Competencies with the ARN-CAT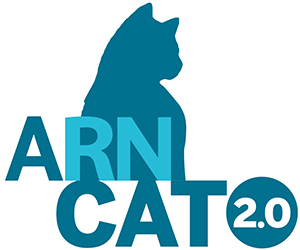 A Toolkit Featuring 16 Assessments Covering Core Competencies of Care for Rehabilitation Nursing.
The ARN Competencies Assessment Tool (ARN-CAT) offers 16 individual assessments, targeting skills and competency areas critical to rehabilitation nursing. Access to this tool is free for ARN members and available to non-members starting at $35 a year.
Testing Competency in Patient-centered Rehabilitation Care.
Each assessment in the ARN-CAT generates challenging knowledge- and scenario-based multiple-choice questions to test your staff's competency levels. Rationale and references provided for all correct answers to ensure users gain a full understanding of the correct approach to care. Users can complete each assessment as often as they wish. The ARN-CAT reports the number of user attempts and the last score earned. Whether you use it yourself or as part of staff training and evaluation, the ARN-CAT is the perfect resource to evaluate basic rehabilitation nursing skills and competencies.
Who is this Nursing Competencies Assessment for?
Nurse managers, administrators, educators, and case managers can use the ARN-CAT to evaluate their staff's core nursing competencies in the basic areas of rehabilitation nursing. The next time you need to provide evidence of competency to JCAHO, test your staff knowledge to meet internal goals, or evaluate the proficiency of visiting or floating nurses, make your job easy – when you use the ARN-CAT.
Featured Nursing Competencies
Autonomic Dysreflexia
Bladder Function
Bowel Function
Communication
Disability
Dysphagia
Gerontology
Musculoskeletal, Body Mechanics, Functional Transfer Techniques
Neuropathophysiology and Functional Assessment
Pain
Patient and Family Education
Pediatrics
Rehabilitation
Safe Patient Handling
Sexuality
Skin and Wound Care
Access the ARN-CAT
The ARN-CAT is a free resource for ARN members. Nonmembers and facilities can purchase a 1-year subscription beginning at $35 per user. Discounted multi-user packages are also available. If your facility is interested in purchasing a package, please contact ARN Member Services at 800.229.7530 or email This email address is being protected from spambots. You need JavaScript enabled to view it..
Individuals
Members and non-members who have already purchased the ARN-CAT:
Non-members interested in purchasing individual access:
Buy the ARN-CAT in the Bookstore
Facilities
If you are interested in purchasing a discounted multi-user package from ARN, please complete this form and return it to ARN via fax at 847.375.6481 or email at This email address is being protected from spambots. You need JavaScript enabled to view it..
Does your facility already use the HealthStream learning management system? HealthStream has made the ARN-CAT available for purchase. Contact HealthStream at 615.301.3100 for more information including pricing and purchasing terms.
Resources for further education regarding Rehab Nursing Competencies can be found in our Bookstore.