1 minute reading time
(235 words)
ARN Members Share Video Reflections in Honor of Nurses Month
​Throughout the month of May, Nurses Month, ARN joined with ANA and organizations around the world to recognize nurses and the tremendous work they do. Each week of the month focused on a different theme, including self-care, recognition, professional development, and community engagement. All month long, ARN members were invited to participate in a call for video reflections, responding to questions like 'What do you love most about being a rehab nurse?' Today we are sharing some of our favorite submissions from ARN members Debbie Thomas, RN CRRN and Pat Quigley, PhD ARNP CRRN FAAN FAANP FARN.
"Rehab rocks!" A reflection from Debbie Thomas, RN CRRN
"Helping patients be the best they can be," A reflection from Dr. Pat Quigley
There's still time to submit a reflection!
Rehab Nurses Make A Difference...
In her
May 2021 President's Message
, Dr. Pat Quigley wrote "ARN's voice throughout nursing, healthcare, academia, policy, and patient advocacy arena is steadfast: Rehabilitation Nurses Make a Real Difference in Their Patients' Lives."
ARN is here year-round
to offer the
professional development, advocacy, collaboration, and research
​ resources rehab nurses need to continue making a difference. If you are not already a member, consider joining to become part of our community and immediately unlock tangible benefits. Learn more and join >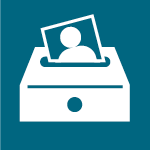 Submit a Member Spotlight!
Recognize a fellow member for noteworthy successes by nominating them for a Member Spotlight!
Learn More