6 minutes reading time
(1127 words)
2021 Celebration of Nurses' Month: Rehabilitation Nurses Make a Real Difference in Their Patients' Lives
In her May 2021 President's Message, Dr. Patricia Quigley invites ARN members and all rehab nurses to celebrate Nurses' Month, which will take place throughout the month of May, by taking time to celebrate themselves and their colleagues.
The World Health Organization has extended the Year of the Nurse and Midwife to 2021 because of the impact of the pandemic and the increased visibility of nurses' contributions. On October 15, 2020, the International Council of Nurses (ICN) announced the 2021 theme for International Nurses Day, held on May 12 (Florence Nightingale's birthday)—A Voice to Lead: A Vision for Future Health Care.
This theme is a result of the important role nurses play in keeping people healthy across the lifespan, a role that was made even more visible during the COVID-19 pandemic. Emergencies and disruptions in healthcare led to innovations in nursing that ICN's President Annette Kennedy said would "ultimately shape the future of healthcare" (ICN 2020).
Similarly, Howard Catton, ICN's chief executive, asserted that through the exposed weaknesses in health systems and the enormous pressure nurses work under, commitment and courage was and is core to all nurses. He believes that the pandemic gives us the opportunity for a reset and the opportunity to explore new models of care where nurses are at the center of our health systems. According to Catton, "Nurses, as the largest healthcare profession, must play an integral part in planning the future of healthcare" (ICN 2020).
Additionally, the American Nurses Association (ANA) has designated the entire month of May to honor and celebrate nurses, asserting that "since the pandemic, honoring our nations' nurses is more profoundly significant, which makes the month of recognition in May even more important" (ANA 2021). ANA's theme for the month, Nurses Make a Difference, will be celebrated with a new model of creative ways to engage throughout the month: Week 1, Self-Care; Week 2, Recognition; Week 3, Professional Development; and Week 4, Community Engagement. More information can be found on ANA's website.
Celebrating You, All Month Long
ARN joins ANA in celebrating Nurses' Month this May. Positioned as the only specialty rehabilitation organization, ARN has witnessed the reset of rehabilitation nursing and interdisciplinary care delivery and is ready to meet and advocate for reengineered models of care delivery through modified regulations, integration of innovative technology, redesigned family engagement and discharge planning, and modified care coordination. ARN's voice throughout nursing, healthcare, academia, policy, and patient advocacy arena is steadfast: "Rehabilitation Nurses Make a Real Difference in Their Patients' Lives."
In response to the pandemic, ARN, reaffirmed our voice and national leadership in four key areas: Access to Rehabilitation, Advocacy for Vulnerable Populations, Influential Specialty Knowledge, and Membership First.
Access to Rehabilitation Services: ARN continually joins in collaboration and communication with other rehabilitation healthcare organizations and healthcare systems to remain a current voice for patient access to rehabilitation services.
Advocacy for Vulnerable Populations: ARN remains abreast of emerging COVID legislation. Our leaders and clinicians in acute and post-acute care were among the first healthcare leaders to call attention to disparities in response and rescue of long-term care, disabled, and frail older persons with the highest disease prevalence, morbidity, and mortality, an effect of strict quarantines.
Influential Specialty Knowledge: ARN, having great pride in the extraordinary clinical specialty knowledge of rehabilitation nursing of our educational products and programs across medical conditions, disabling diseases, and trauma across age groups, ethnicities, and geographic locations, embraces partnerships with educational venues to advance access to our knowledge through online technology innovation.
Membership First: ARN engages our leadership and members as experts in their roles and practice settings—administrators, researchers, APNs, educators, staff, entrepreneurs and more—through our online membership community network. Our leadership and health policy experts have supported each other through just-in-time clinically relevant information; our board of directors and executive staff pivoted from in-person conferences to our first-ever virtual conference, which was a resounding success.
Share Your Successes and Lessons Learned
ARN can further influence the future of rehabilitation healthcare by hearing from you and celebrating Nurses Month, Nurses Week, and International Nurses Day together—share your successes and lessons learned. As you reflect on your reset and contemplate redesigned models of care, safety, quality improvements, and outcomes, let's join ICN in gathering best practices that could inform ARN's Vision for Future of Rehabilitation Nursing and Healthcare. Best practices generated from COVID-19 pandemic management could serve as resource to future rehabilitation programs and services. Last April, we launched a call for best practices, but it may have been too early. I believe now is the time!
Examples of best practices could include
strategies for patient, resident, and family/caregiver readiness, communication, and engagement
care coordination and continuity during facility lock-down
staffing methods and resources (e.g., PPE) to protect all staff (nursing, dietary, housekeeping, etc.) from disease exposure
deployment and integration of telehealth communication for clinical assessment, evaluation, and management
patient experience-related best practices/strategies
mindfulness to maintain a community of caring.
ARN's Open Forum, available only to members, is our community to showcase such practices during this Nurses Month—I hope that you will share!
Furthermore, ARN and ANA continue to invite you to share how you contribute your expertise and caring to healing, wellness, health promotion, rehabilitation, and safety on your social media platforms. ANA's instructions for sharing your stories can be found on anayearofthenurse.org—you can also post pictures, videos, and more. I hope you will share your rehabilitation nursing story as I have.
Join Us in Honoring Nurse Heroes

Finally, I ask you to expand your recognition of your colleagues by honoring nurse heroes, innovators, and leaders. We have extraordinary rehabilitation nurses in ARN who deserve recognition—I ask that you make this happen this month. ARN has multiple avenues for such recognition, all tributes that I enjoy and use. Let this be the month that you
sponsor the membership of a rehabilitation nurse hero, innovator, or leader to ARN's community of excellence.
plan to nominate a rehabilitation nurse hero, innovator, and/or leader for a national ARN award, to be presented at our 2021 Rehabilitation Nursing Conference.
submit the name of a rehabilitation nurse hero, innovator, or leader to ARN's member spotlight.
make a donation to the Rehabilitation Nurses Foundation in honor of a rehabilitation nurse hero, innovator, or leader.
Thank you for your extraordinary rehabilitation nursing care, commitment, and compassion this day and every day. I am humbled and honored to celebrate 2021 National Nurses Month with you as your ARN President.
You are Celebrated!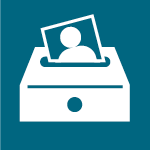 Submit a Member Spotlight!
Recognize a fellow member for noteworthy successes by nominating them for a Member Spotlight!
Learn More