1 minute reading time
(282 words)
Discover New Fall Prevention Techniques During Covid-19 with our Free Webinar on March 31
Mark your calendar for March 31, 2021, from noon–1:15 pm CT, when ARN will host the webinar Re-engineering Fall Prevention During COVID-19: Observations from the Field.
This complimentary webinar will feature presenters Dr. Amy Hester, PhD, RN, BC and Dr. Patricia Quigley, PhD, MPH, APRN, FAAN, FAANP, FARN, who will discuss the changing demands in inpatient rehabilitation units caused by the COVID-19 crisis. Participants can earn up to 1.25 CEs for their participation.
As a result of the COVID-19 pandemic, care delivery systems have transformed from inpatient rehabilitation to acute-care nursing care models to intensive respiratory isolation nursing care units where all units were locked down to stop the spread of this highly contagious virus. Stories from the field told by rehabilitation nurses revealed that care practices changed due to these demands.
This presentation addresses key concerns, including:
Addressing the fact that COVID-19 is a new and emerging condition that has demonstrated wide variability in patient presentation, clinical course, and patient safety practices
Delayed staff intervention to prevent falls caused by the need for strict adherence to personal protective equipment (PPE) guidelines within the healthcare setting
Rehabilitation nurses forced to provide care in unprecedented and sub-optimal conditions to maximize independence while protecting from harm
Engagement and observations from the rehabilitation inpatient setting across the country have yielded trends in re-engineered and repurposed clinical care processes and practices. These observed trends will be presented along with interventions to support rehabilitation nurses' workflow, promote rehabilitation patient outcomes, and prevent falls.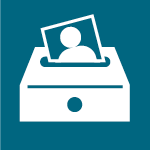 Submit a Member Spotlight!
Recognize a fellow member for noteworthy successes by nominating them for a Member Spotlight!
Learn More