1 minute reading time
(161 words)
Thanks to you, we met our 2020 fundraising goal!
When you think about 2020 you may think about vision. 20/20 vision is a term that indicates normal visual acuity (the clarity or sharpness of vision) measured at a distance of 20 feet. If you have 20/20 vision, you can see clearly at 20 feet what should normally be seen at that distance.
The vision of ARN is to improve healthcare delivery through the integration of rehabilitation nursing concepts across the care continuum.
Last year, during the year 2020—The Year of the Nurse and Midwife—ARN put out a challenge for its members to make a $20 donation so we could reach our goal of raising $2,020. Thanks to your support, we DID!
Your donations will support the vision of ARN and its 2020-2030 strategic plan.
The ARN Board of Directors and Research Committee would like to thank everyone that donated in 2020 during this challenge.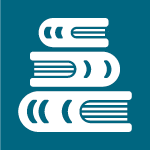 Enhance your rehabilitation nursing knowledge
Purchase ARN courses and tools today to strengthen your professional development.
Visit Store