2 minutes reading time
(340 words)
CRRN Spotlight: Carolyn Wallace, CRRN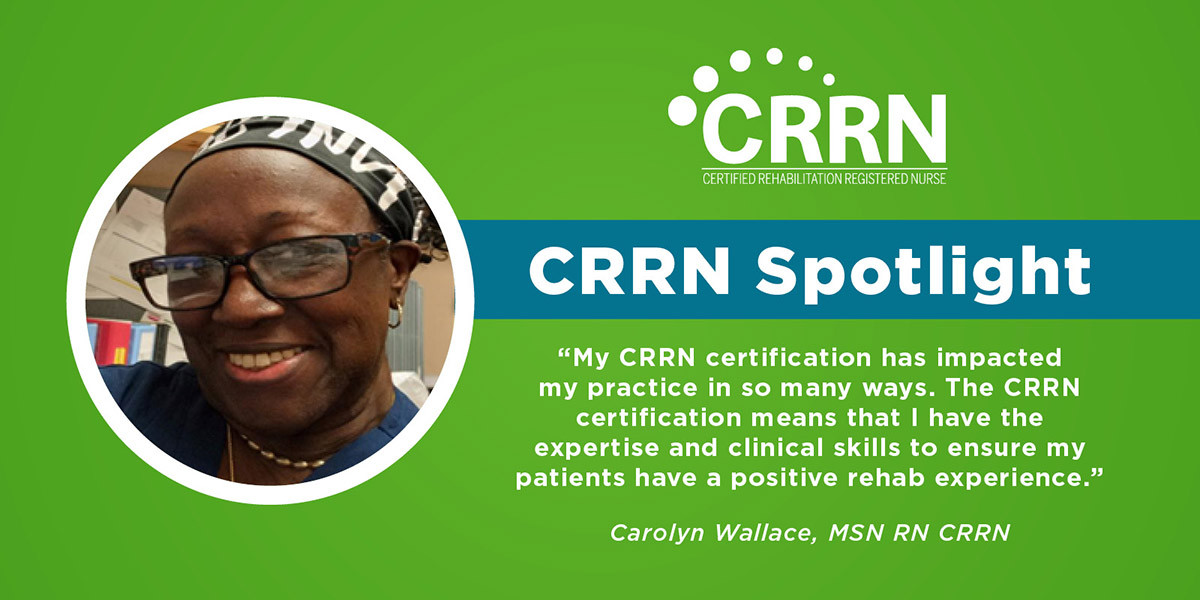 ​The Certified Registered Rehabilitation Nurse (CRRN®) exam is offered twice a year, in June and December, and offers rehab nurses an opportunity to demonstrate their knowledge and commitment to the field through specialty certification.
ARN checked in with Carolyn Wallace, MSN RN CRRN, to learn more about her experiences and how being a CRRN has impacted her.
What are your responsibilities in your current role?

​
As Nurse Supervisor, I play an integral role for our patient population. The number one role is being a patient advocate. Secondly, I am a nurse educator for patients, families, and staff. The third responsibility I have is overseeing the process of when our patients arrive until they are being transitioned into the community setting.
How do you think becoming CRRN certified has impacted your career?

​
My CRRN certification has impacted my practice in so many ways. The CRRN certification means that I have the expertise and clinical skills to ensure my patients have a positive rehab experience. Also, that patients receive the resources and care they need while in the rehab setting and the resources needed to be successful when they go home.
I encourage all our nurses to aim for the CRRN certification.

The application deadline for the December 2021 exam is October 15
​
When you earn your CRRN, you validate your professional standing as an experienced rehabilitation nurse with a documented level of knowledge and your commitment to patient care. Join Carolyn and more than 13,000 rehabilitation nursing professionals by taking this next step in your career. The application deadline for the December 2021 exam is October 15, 2021, or November 1, 2021, with a late fee. See steps to certification.
Be featured in a future spotlight!
Spotlights offer an opportunity to gain recognition on the ARN website, in ARN's Pulse newsletter, and in featured social media posts. If you are an ARN member and/or CRRN, we want to feature you in an upcoming spotlight! Apply to be nominated today.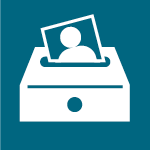 Submit a Member Spotlight!
Recognize a fellow member for noteworthy successes by nominating them for a Member Spotlight!
Learn More