1 minute reading time
(163 words)
RNCB to Offer Digital Badges to CRRNs
The Rehabilitation Nursing Certification Board (RNCB) is pleased to announce an exciting new feature for CRRN certification—digital badges. Digital badges allow CRRNs to immediately display a secure and verifiable digital badge on social networks, resumes, email signatures, and websites. It will also allow CRRNs to more easily share their certified status with employers.
In today's digital world, professionals want the option to share their credentials online. Digital badges are used in professional and social networking environments to recognize achievements and establish credibility in real time with a single click.
The digital badges—supported by BadgeCert Inc.—are third-party verifiable icons that are packed with information, or "metadata," about the issuing organization as well as when and how the credential was earned and when it will expire. They can represent accomplishments such as knowledge competency, attendance, participation, or the completion of a professional credential.
Learn more about digital badges, including how to share your badge on social, on our "What is Digital Badging?" page.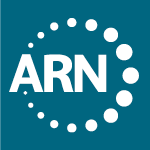 Join Your Specialty Organization
Become an ARN member today to achieve your professional goals as a rehabilitation nurse
Learn More