2 minutes reading time
(463 words)
Why Are You A CRRN?
For many, it was a manager or colleague who introduced you to rehabilitation nursing certification and your first thought might have been, "Why would I want to spend the time or money to get certified?" Your life was busy with family, work, friends—who needs another "to do?" Eventually, you succumbed to encouragement and cajoling, and then took the exam. When you passed, you felt a sense of pride and accomplishment because becoming a Certified Rehabilitation Registered Nurse (CRRN®) is a tangible validation of your professional standing as an experienced rehabilitation nurse with a documented level of knowledge and a commitment to patient care.
Employers value certification too. Many who encourage nurses to get certified or hire CRRNs are creating an environment that shows their commitment to their team and their patients. They want to recruit and retain the very best nursing talent.

CRRN certification serves as a stepping stone to greater career opportunities, evidenced by many of you who have moved out of the acute care setting you were in when you first earned your certification. This raises the question, "am I still rehabilitation nurse?" It is important to remember that rehabilitation nursing is not based on a setting or role but rather, it is a philosophy of care. If you are working with individuals with physical disability or chronic illness toward the restoration, maintenance, and promotion of optimal health, you are a rehabilitation nurse.
So where do you work as a rehabilitation nurse? CRRNs work in all of the following settings, and more:
​

sub-acute care units



inpatient and outpatient rehabilitation units and hospitals

long-term acute-care hospitals

skilled nursing facilities

community and home health agencies

clinics

insurance companies

private practice

government and VA facilities

academic settings


When you earn, continue to use, and then keep your CRRN designation, you demonstrate your dedication and expertise to the rehabilitation specialty.
The Renewal Process
If your CRRN is due for renewal in December of 2020, you have until the end of December to renew. Online renewal is easy—once you have earned 60 points of credit which meet the published criteria, you are ready to renew your certification. If you are unable to renew your certification, you may be eligible to apply for inactive status for up to 3 years. While on inactive status, you may not represent yourself as a CRRN or use the CRRN credential.

Renew your CRRN and find further details at rehabnurse.org/keepit.
Earn your CRRN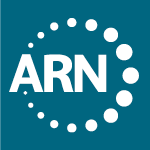 Join Your Specialty Organization
Become an ARN member today to achieve your professional goals as a rehabilitation nurse
Learn More