2 minutes reading time
(458 words)
Why should you consider joining the RNCB?
The Rehabilitation Nursing Certification Board (RNCB) is applications for four open leadership positions beginning in January 2023 only until this Thursday, October 28. Hear from incoming chairperson, Tracey Connolly, MSN RN AGCNS-BC CRRN WCC, about her personal experience with being on the RNCB.
The RNCB is responsible for developing, administering, and evaluating the certification program for rehabilitation nursing. This is a great opportunity to get more involved in the certification program – from assisting with certification issues to promoting the CRRN and much more!
Explore the open positions:
One (1) Co-Chairperson

Three (3) Member




Tracey Connolly chats about the RNCB

Tracey Connolly, MSN RN AGCNS-BC CRRN WCC is a Clinical Nurse Specialist at the Rehabilitation Institute of Michigan- Detroit Medical Center (DMC) and the incoming Chairperson of the Rehabilitation Nursing Certification Board (RNCB). We asked her a few questions about the RNCB.

What is the most exciting thing about being on the RNCB?
I love being part of ARN, and being on the RNCB board has really enriched the experience for me. I have had the opportunity to meet some amazing rehabilitation nurses and work with them to ensure that the CRRN exam truly reflects excellent knowledge of rehabilitation nursing.
What is your favorite part of being on this board?
I am proud to have played a role in helping other nurses to test their knowledge and feel the pride of getting their certification.
Who would be the best candidate for the RNCB positions that are open?
I think that people are sometimes afraid to volunteer because they are so busy both at work and at home. Being on the RNCB has not been a huge time commitment. I have been able to easily work the time required into my busy schedule and I really benefit from the interactions with the other board members. I was nervous when I first joined that maybe I didn't know enough to be on the testing board, but I found that I didn't need to know everything.
We work together as a team, so the areas where I wasn't as knowledgeable as others stepped up. I am much more well-rounded and confident in my knowledge after serving on the board and working with the testing committee.
Apply by October 28, 2022, at 12 pm CT.
Please note that for the application to be complete, two references must complete a reference form for the applicant by October 27, 2022.
Candidate interviews will take place in November, and the formal election will begin on November 23.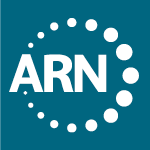 Join Your Specialty Organization
Become an ARN member today to achieve your professional goals as a rehabilitation nurse
Learn More