8 minutes reading time
(1511 words)
ARN Health Policy Digest – August 2022
We are pleased to present the August issue of the ARN Health Policy Digest. This member benefit provides updates on health policy and legislative and regulatory developments that may be of interest to rehabilitation nurses.
Senate Democrats Release Draft Appropriations Bills for FY 2023
On July 28th, the Senate Appropriations Committee released all 12 draft spending bills for fiscal year (FY) 2023. Here's a closer look at the top line funding levels approved for health programs of interest to ARN members:
Title VIII Nursing Workforce Development Programs - $318.472 million, an increase of $38 million above the FY 2022 enacted level.

This includes $105.581 million for maternal and perinatal nursing workforce programs under Advanced Nursing Education.

National Institute of Nursing Research (NINR) - $196.468 million, an increase of $21.511 million above the FY 2022 enacted level
National Institute on Disability, Independent Living, and Rehabilitation Research - $119 million, an increase of $2.5 million above the FY 2022 enacted level
Centers for Disease Control and Prevention (CDC) Injury Prevention and Control - $1.025 billion, an increase of 310.4 million above the FY 2022 enacted level
It's important to note that the Senate bills are only drafts, which were developed and released without any Republican input, so they don't hold the same weight as the House appropriations bills. House and Senate appropriations leaders have yet to reach an agreement on topline spending levels and this will not be resolved until after the election. Until then, Congress will need to pass a continuing resolution (CR) to keep funding the government after the fiscal year ends on September 30.
ARN has published an action alert for members to get involved in the FY 2023 appropriations process. You can visit ARN's grassroots advocacy page to send an email to your members of Congress urging them to adequately fund ARN's policy priorities to ensure patients have access to the high-quality treatment and the new, cutting-edge therapies they need and deserve.
CMS Issues FY 2023 IRF PPS Final Rule
On July 27, the Centers for Medicare & Medicaid Services (CMS) released the fiscal year (FY) 2023 Inpatient Rehabilitation Facility Prospective Payment System final rule (CMS-1767-F). The final rule outlines updates to the Medicare payment policies and payment rates under the IRF Prospective Payment System and Quality Reporting Program (QRP) for FY 2023. The final rule and fact sheet are available for review. Below are some key takeaways:
CMS is updating the IRF PPS payment rates by 3.9 percent based on the IRF market basket update of 4.2 percent minus a 0.3 percentage point productivity adjustment.
CMS finalized its proposal to expand quality reporting requirements beginning with the FY 2026 IRF QRP. Providers will be required to start collecting the IRF-PAI assessment on all patients receiving care in an IRF, regardless of payer, beginning on October 1, 2024.
CMS received a number of comments related to new quality measures in the IRF QRP. The agency plans to sue this input to inform future rulemaking as it relates to measure development.
CMS Releases FY 2023 SNF PPS Final Rule
On July 29, CMS released the FY 2023 Skilled Nursing Facility Prospective Payment System (SNF PPS) final rule that includes updates to Medicare payment policies and rates effective on October 1, 2022. The final rule also includes updates to the SNF Quality Reporting Program (QRP) and the SNF Value-Based Purchasing (VBP) Program for FY 2023 and future years. The final rule and fact sheet are available for review. Key takeaways can be found below:
CMS estimates a net increase in SNF payments of 2.7 percent, or $904 million, for FY 2023. This net increase is due in part to CMS' decision to recalibrate a 4.6 percent parity adjustment over a two-year period.
CMS is finalizing its proposal to adopt the CDC-developed HCP Influenza Vaccine measure. The agency believes the measure will promote the health and well-being of SNF patients and healthcare personnel, and that reporting this measure will contribute to overall infection control within SNFs.
CMS is finalizing its proposal to suppress the Skilled Nursing Facility Readmission Measure for the FY 2023 SNF VBP program.
CMS is finalizing the adoption of three new quality measures for the SNF VBP program beginning in the FY 2026 program year.
CMS received feedback from stakeholders regarding the establishment of a minimum staffing requirement. CMS plans to use this input, in conjunction with a new research study, to determine adequate staffing levels. The agency plans to issue a proposed rule on this topic within the next year.
House Committee Approves Legislation to Streamline Prior Authorization Processes
The House Ways & Means Committee recently marked up and passed the Improving Seniors' Timely Access to Care Act of 2022 (H.R. 8487). The bipartisan legislation would streamline prior authorization processes in Medicare Advantage (MA) plans making it easier for seniors, including those in need of rehabilitative care, to get the care they need and improve health outcomes. ARN previously endorsed the original version of this legislation (H.R. 3173/S. 3018). The new and revised version of the bill addresses a number of technical changes. Specifically, the bill would:
Establish an electronic prior authorization process.
Require the U.S. Department of Health & Human Services (HHS) to establish a process for "real-time decisions" for items and services that are routinely approved.
Improve transparency by requiring Medicare Advantage plans to report to the Centers for Medicare & Medicaid Services on the extent of their use of prior authorization and the rate of approvals or denials.
Encourage plans to adopt prior authorization programs that adhere to evidence-based medical guidelines in consultation with physicians.
If enacted, this legislation would ensure patients receive timely access to appropriate treatments and affordable care without generating administrative burden for providers. We have published an action alert for ARN members to urge their members of Congress to support H.R. 8487. You can participate by visiting ARN's grassroots advocacy page here.
President Biden Signs the Inflation Reduction Act into Law
After a long period of negotiations, the House and Senate passed and President Biden signed the Inflation Reduction Act into law. The $740 billion reconciliation package includes climate, tax, and health care provisions. Among the many provisions included in the bill, below are some of the key health highlights:
The bill includes a three-year extension of the Affordable Care Act subsidies;
Allows Medicare to negotiate prescription drug prices;
Caps out-of-pocket costs on some prescription drugs;
Imposes a $35 monthly cap on out-of-pocket spending on insulin for Medicare beneficiaries; and
Requires drug companies to rebate back price increases higher than inflation.
CDC Director Calls for Agency Overhaul
Following months of heavy criticism and an external review, director of the CDC, Dr. Rocehlle Walensky, addressed the agency's mishandling of the COVID-19 pandemic and called for an overhaul of the agency's structure and operations. The review, which was conducted by an HHS official, included findings and recommendations calling for the CDC to share scientific findings and data faster and the need for increased transparency. Dr. Walensky acknowledged that some of this criticism is valid and the agency has announced a series of steps to modernize and improve guidance and responses. "My goal is a new, public health action-oriented culture at CDC that emphasizes accountability, collaboration, communication, and timeliness," Dr. Walensky said.
HRSA Announces Investments in the Health Care Workforce
On August 8th, the Department of Health and Human Services (HHS), through Health Resources Services Administration (HRSA), announced $60 million in investments to grow the health care workforce and increase access to quality health care in rural communities. This includes $46 million in funding from President Biden's American Rescue Plan to expand care capacity in rural and tribal communities.
Biden Administration Expected to Extend COVID-19 PHE Declaration
August 15 marked 60 days until the COVID-19 public health emergency (PHE) is set to expire in mid-October. The Biden Administration is expected to extend the PHE beyond the current expiration. Under the proposed extension, HHS is expected to continue the declaration beyond the November elections and potentially into early 2023. As a reminder, the PHE declaration waives the three-hour rule, allows for telehealth flexibilities, Medicaid continuous coverage provisions, and provides free COVID-19 testing, treatment, and vaccines. HHS has pledged to provide at least 60-day notice before any change.
CMS Opens NCA for Seat Elevation Systems
On August 15, the Centers for Medicare & Medicaid Services (CMS) opened a National Coverage Analysis (NCA) for coverage of power seat elevation systems in power wheelchairs but failed to consider Medicare coverage for power standing systems at this time. The announcement comes nearly two years after the Independence Through Enhancement of Medicare and Medicaid (ITEM) Coalition, of which ARN is a member, filed a request for reconsideration of the National Coverage Determination (NCD) for Mobility Assistive Equipment (MAE). The ITEM Coalition supports Medicare coverage of power seat elevation systems, but is concerned and disappointed with CMS' decision to delay the consideration of evidence for power standing systems. The NCA on power seat elevation is open for public comment until September 14.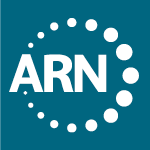 2023 Annual Conference
Presented both virtually and in-person at the Rhode Island Providence Convention Center in Providence, Rhode Island, we look forward to sharing more information with you about the speakers, presentations, and more.