4 minutes reading time
(796 words)
ARN Health Policy Digest – December 2022
We are pleased to present the December issue of the ARN Health Policy Digest. This member benefit provides updates on health policy and legislative and regulatory developments that may be of interest to rehabilitation nurses.
Congress Makes Progress on FY 2023 Appropriations Package
Now that House and Senate Appropriators have reached a bipartisan deal on top line spending levels, Congress can move forward with finalizing a fiscal year (FY) 2023 appropriations package. Last week, Congress advanced another short-term continuing resolution (CR) to keep the government funded for one more week, giving them until December 23 to finalize an end-of-year omnibus spending package. While lawmakers are still ironing out the details and key provisions to be included in the large package, Congressional leadership remains optimistic that they will complete this work by December 23, just in time to go home for the holidays. We look forward to sharing more details on the final FY 2023 appropriations package with ARN members in the new year. Stay tuned!
Lawmakers Urge Leadership to Extend Medicare Telehealth Flexibilities
As Congress works to finalize the year-end omnibus funding package, a bipartisan group of Senate and House members sent a letter to Congressional leadership asking for the year-end funding package to include an extension of expanded coverage of Medicare telehealth services through the end of 2024. Currently, the telehealth flexibilities will be available at a minimum through April 2023. ARN and other stakeholders hope to see Congress act on this before the end of the year.
CMS Releases Proposed rule on Prior Authorization Process
The Centers for Medicare & Medicaid Services (CMS) has released a proposed rule to expand access to health information and improve the prior authorization process. The purpose of this proposed rule is to decrease the burden from payers and providers in addition to improving patient access to health, and ARN will be submitting comments by the March 13 deadline. Accordingly, this rule aligns with Improving Seniors' Timely Access to Care Act (S. 3018/H.R. 3173), which ARN recently sent a letter to the Hill on. The proposed rule and a fact sheet are available for your review.
CMS Released Second Proposed rule to Strengthen Medicare Advantage
On December 14, CMS released a proposed a rule to strengthen Medicare Advantage and Medicare Part D prescription drug coverage for the tens of millions of people who rely on the programs for health care coverage. The proposed rule (RIN 0938-AU96) would require prior authorization approvals by private Medicare Advantage plans to remain valid for the beneficiary's full course of treatment. It also would require plans to review their utilization management policies each year and require MA plan coverage determinations to be reviewed by professionals with "relevant expertise," the CMS said in a statement. ARN will review the proposed rule and determine whether to submit comments before the February 13 deadline. ...
MedPAC Discusses Payments for IRF and SNF Services
On December 9, the Medicare Payment Advisory Commission (MedPAC) met to discuss payment adequacy and updating Medicare fee-for-service (FFS) payments for Inpatient Rehabilitation Facility (IRF) and Skilled Nursing Facilities (SNF) services. MedPAC commissioners discussed draft recommendations that will be included in their Congressionally mandated March 2023 Report to Congress. These recommendations included a reduction to both SNF's and IRF's 2023 Medicare base payment rates by 3 percent for fiscal year 2024. Both recommendations were generally agreed upon but concerns regarding disparities, sustainability, and decision-making of cuts were raised. You can find a transcript and PowerPoint slides from the meeting here.
Takeaways from the NABMRR December Meeting
The National Institutes of Health (NIH) National Advisory Board on Medical Rehabilitation Research (NABMRR) met earlier this month for a two-day meeting. The board received updates from Directors of the Eunice Kennedy Shriver National Institute for Child Health and Human Development (NICHD), Dr. Diana Bianchi, and National Center for Medical Rehabilitation Research, Dr. Theresa Cruz. There was also discussions on the next iteration of the National Institute on Disability, Independent Living, and Rehabilitation Research (NIDILRR) Strategic Plan, a report from NABMRR's Research Infrastructure Working Group, and research presentations on telerehabilitation and incorporating stakeholder engagement in rehabilitation research. Recordings of the first and second days of the meeting are available for viewing.
The NIH's Chief Office for Scientific Workforce Diversity (COSWD) recently announced new funding for Administrative Supplements to Recognize Excellence in DEIA Mentorship. The Notice of Special Interest (NOSI) recognizes the crucial role of effective mentorship in developing scientific leaders and a diverse biomedical and behavioral research workforce. Awards will be used to supplement existing awards for NIH principal investigators who have "demonstrated a commitment to exceptional training and mentorship" for groups that are underrepresented in health-related sciences, including people with disabilities. For more information, click here.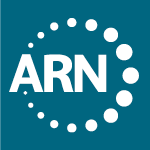 Join Your Specialty Organization
Become an ARN member today to achieve your professional goals as a rehabilitation nurse
Learn More