4 minutes reading time
(748 words)
ARN Health Policy Digest – February 2023
We are pleased to present the February issue of the ARN Health Policy Digest. This member benefit provides updates on health policy and legislative and regulatory developments that may be of interest to rehabilitation nurses.
118th Congress is Finally Getting Organized
The 118th Congress kicked off with a slow start and took all of January and the start of February to get organized. Leadership for all the health committees relevant to the work of ARN members has been officially announced. Most notably,
House Appropriations Labor-HHS Subcommittee

Chair: Representative Robert Aderholt (R-AL)

Ranking Member: Representative Rosa DeLauro (D-CT)

Senate Appropriations Labor-HHS Subcommittee

Chair: Senator Tammy Baldwin (D-WI)
Ranking Member: Senator Shelley Capito (R-WV)

House Ways and Means Committee

Chair: Representative Jason Smith (R-MO)
Ranking Member: Representative Richard Neal (D-MA)

House Energy and Commerce Committee

Chair: Representative Cathy McMorris Rodgers (R-WA)
Ranking Member: Representative Frank Pallone (D-NJ)

Senate Health, Education, Labor, and Pensions (HELP) Committee

Chair: Senator Bernie Sanders (I-VT)
Ranking Member: Senator Bill Cassidy (R-LA)

Senate Finance Committee

Chair: Senator Ron Wyden (D-OR)
Ranking Member: Senator Mike Crapo (R-ID)
House and Senate Leadership are still rolling out committee assignments for these key health committees. However, some committees have already started to hold health-related hearings. If you have not done so already, we strongly encourage you to send an email to your members of Congress welcoming them to the 118th Congress!
Congressional Hearing on the Healthcare Workforce
The Senate HELP Committee held a congressional hearing this week on "Examining Health Care Workforce Shortages: Where Do We Go From Here?" The hearing examined a number of challenges related to health care workforce shortages and discussed solutions for advancing training, recruitment, and retention. Chair of the committee, Senator Bernie Sanders (I-VT) and Ranking Member, Senator Bill Cassidy (R-LA), are very heavily interested in reducing doctor and nursing shortages across the nation and we expect to see more hearings and legislation introduced to address this topic in the 118th Congress.
End of the Public Health Emergency
The White House announced that the COVID-19 public health emergency (PHE) will end on May 11, 2023. As a reminder, the PHE declaration waives the three-hour rule, allows for telehealth flexibilities, Medicaid continuous coverage provisions, and provides free COVID-19 testing, treatment, and vaccines. The White House has released a PHE transition "roadmap" to help stakeholders prepare for the end of the PHE, federal agencies are releasing guidance on how policies will be extended or ended when the PHE ends, with additional guidance expected over the next several months.
Debt Limit Drama Impacts FY 2023 Appropriations
The Congressional Budget Office (CBO) recently issued a report on "Federal Debt and the Statutory Limit." CBO projects that if the debt limit is not raised or suspended, the nation's borrowing ability will be exhausted sometime between July and September of 2023. During his State of the Union address on February 7, President Joe Biden vowed to prevent any default. The President and House Speaker Kevin McCarthy (R-CA) have begun negotiations on the topic; however, the President has called for a clean debt limit increase, whereas the Speaker wants to see spending cuts, including cuts to discretionary spending. This means that the debt limit drama is likely to impact the FY 2024 appropriations process. We expect to see the President's FY 2024 budget request released on March 9, which will officially launch the FY 2024 appropriations process. A House Republican budget will follow in April, which we expect to be very different from the President's budget. We look forward to keeping ARN members updated as the FY 2024 appropriations process continues.
HHS Announces Commitment to Increasing Transparency
The Department of Health and Human Services (HHS) announced its commitment to increasing transparency of nursing home ownership by issuing a proposed rule, through the Centers for Medicare & Medicaid Services (CMS), to require nursing homes to disclose to CMS and states additional ownership and management information. A fact sheet on the proposed rule, entitled "Disclosures of Ownership and Additional Disclosable Parties Information for Skilled Nursing Facilities and Nursing Facilities," is available here.
Funding Opportunity: Advanced Nursing Education Nurse Practitioner Residency and Fellowship (ANE-NPRF) Program
The Health Resources and Services Administration (HRSA) has announced its intent to provide awards to accredited schools of nursing and other approved entities such as Rural Health Clinics and Critical Access Hospitals to establish or enhance community-based residency training for Nurse Practitioners (NPs). The deadline to apply is April 11, 2023.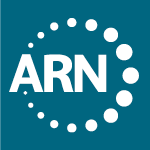 Join Your Specialty Organization
Become an ARN member today to achieve your professional goals as a rehabilitation nurse
Learn More