5 minutes reading time
(1097 words)
ARN Health Policy Digest – January 2023
We are pleased to present the January issue of the ARN Health Policy Digest. This member benefit provides updates on health policy and legislative and regulatory developments that may be of interest to rehabilitation nurses.
118th Congress Kicks Off with a Rocky Start
New representatives in the 118th Congress were scheduled to be sworn in on January 3, but they ended up waiting until early in the morning on January 7 since electing a new speaker consumed the House for four days. While Kevin McCarthy (R-CA) won the gavel on the 15th vote, his victory didn't come without making significant concessions to the most conservative members of the Republican caucus. Speaker McCarthy will now have to govern with a razor-thin majority and the knowledge that a single member of the House can call for a motion to vacate, potentially removing him from his position. This dynamic and agreement will have significant implications for ARN's advocacy in the 118th Congress.
While not included in the new formal House Rules package, McCarthy did promise to cap discretionary spending at fiscal year (FY) 2022 levels—$1.5 trillion compared to the $1.7 trillion appropriated in the FY 2023 omnibus. To reach the FY 2022 level, cuts would have to be made to non-defense discretionary and defense programs, or potentially just the former, forcing appropriators to make difficult—and potentially impossible—choices, particularly if the cuts are limited to non-defense discretionary programs. There is also a provision that would require all 12 appropriations bills to be considered separately rather than packaged together in minibuses, or a larger omnibus. The agreement requires an automatic continuing resolution if the Senate does not vote on its spending bills by October 1; the Senate has not considered any of its appropriations bills on the floor for the last two fiscal years. Finally, House Republicans agreed that this year's debt limit increase be tied to budget and spending reforms.
Congress Passes Final FY 2023 Omnibus Bill
Just before Christmas, Congress passed, and President Joe Biden signed, the Consolidated Appropriations Act, 2023, a $1.7 trillion omnibus spending package with funding levels for FY 2023 along with a number of other policies beyond appropriations. Below are some of the funding levels for agencies and programs of interest to ARN members. We were happy to see funding increases to support research and the nursing workforce.
$300.472 million for Health Resources and Services Administration (HRSA) Title VIII Nursing Workforce Development Programs, which is a $20 million increase over FY 2022 enacted levels.
$197.693 million for the National Institute of Nursing Research, which is a $16.831 million increase over FY 2022 enacted levels. This comes as part of the nearly $47.5 billion for the National Institutes of Health (NIH).
$119 million for the National Institute on Disability, Independent Living, and Rehabilitation Research and 13.118 million for Traumatic Brain Injury (TBI) Programs (State Grants and Protection & Advocacy) within the Administration for Community Living (ACL).
$761.379 million for Injury Prevention and Control (including funding for TBI) at the Centers for Disease Control and Prevention (CDC).
The final omnibus bill also included a number of other health care provisions outside of regular appropriations. Here are a few highlights:
Medicare telehealth flexibilities, including the waiver of originating site and geographic restrictions, coverage of audio-only, and others, are extended through the end of 2024.
Pandemic preparedness provisions are included for improving the Strategic National Stockpile to ensure critical pandemic supplies are operational, resilient, and ready to deploy in times of need. The bill also provides critical support to the public health workforce by encouraging investments in the next generation of health care workers through grants and public health loan forgiveness.
Authorization of the Advanced Research Projects Agency for Health (ARPA-H), an advanced research entity that will accelerate innovation in health and medicine by investing in novel, broadly applicable, high-risk, high-reward research projects.
Provisions of the Technical Reset to Advance the Instruction of Nurses (TRAIN) Act (H.R. 4407/S. 1568) which would waive the cap on annual payments for nursing and allied health education payments for certain nursing programs. The bill would also direct the Centers for Medicare and Medicaid Services (CMS) not to seek repayment from nursing and allied health programs.
Recommendations from MedPAC
On January 12, the Medicare Payment Advisory Commission (MedPAC) met to discuss payment adequacy and updating payments for Skilled Nursing Facility services (SNFs) and Inpatient Rehabilitation Facility services (IRFs). MedPAC commissioners discussed and voted on recommendations that will be included in their Congressionally mandated March 2023 Report to Congress. Specifically, commissioners voted in favor of reducing the 2023 Medicare base payment rates by 3 percent for both SNFs and IRFs. A transcript and PowerPoint slides from the meeting can be found here.
Furthermore, the commission met to discuss the mandated report on telehealth which included use and beneficiary and clinician experiences. The report covered several topics including expansions of telehealth during the public health emergency (PHE), spending and use, and beneficiary and clinician experiences with telehealth. As included in the Consolidated Appropriations Act (CAA) of 2022, the Telehealth report is due in June 2023. A transcript and PowerPoint slides from the meeting can be found here.
HHS Secretary Extends the PHE for an Additional 90 Days
On January 11, the Department of Health and Human Services (HHS) Secretary Xavier Becerra renewed the COVID-19 PHE declaration for an additional 90 days until mid-April. As a reminder, the PHE declaration waives the three-hour rule, allows for telehealth flexibilities, Medicaid continuous coverage provisions, and provides free COVID-19 testing, treatment, and vaccines. Secretary Becerra has committed to providing at least 60-day advance notice if the agency is planning to end the PHE. Therefore, we expect to receive an update on this in mid-February.
Telehealth Usage During the COVID-19 Pandemic

​
A recent systematic review released by Effective Health Care Program highlights the effects of COVID-19 on Telehealth. The objective of the review included assessment of telehealth care, the benefits and harms, barriers, and much more. It concluded the characteristics of telehealth patients to be similar to current data regarding other healthcare services such as in-person or digital health services. Read about it here.
Upcoming Virtual Conference on the State of Science on Disability Statistics

​
The Interagency Committee on Disability Research (ICDR)'s Subcommittee on Disability Statistics Committee is hosting a virtual conference about the state of the science in disability statistics. The committee plans to discuss several topics such as research, intellectual and developmental disabilities, and much more! The meeting will take place over two days, February 9 and 10, from 10:00am-2:00pm ET. Register here before February 1.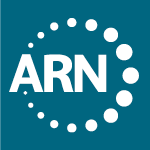 Join Your Specialty Organization
Become an ARN member today to achieve your professional goals as a rehabilitation nurse
Learn More