1 minute reading time
(292 words)
ICN confirms Howard Catton as permanent CEO
The International Council of Nurses' Board is pleased to announce the appointment of Mr. Howard Catton as the ICN's permanent Chief Executive Officer.
ICN Board President Annette Kennedy, announcing the decision, said, "The Board and I are delighted with Howard's appointment. He has the vision, tenacity and commitment to maximise the opportunities ahead for the ICN, its members and partners, not only in 2020, the Year of the Nurse, but for the years to come. Howard has been a great support for me during my presidency and a wonderful colleague for many years, and with him, ICN will have stability and a really great future."
Mr. Catton said, "I am honoured at this appointment and look forward to continuing to work with the Board, ICN staff, our members and partners to ensure the voice of nurses is heard and respected. My focus now is to take the power, energy and strength on display at our recent Congress in Singapore to ensure that the World not only celebrates Nursing in 2020 but that we build a real and lasting legacy that will support nurses everywhere to deliver healthcare for all that reaches far beyond next year. We must use 2020 as a springboard and seize this opportunity to address and remedy the burning issues of our profession, namely the potential nine million shortage of nurses, the development of nursing leadership and advanced nursing practice."
Howard Catton served as ICN's Director of Nursing Policy and Programmes for several years before stepping up as CEO. Prior to joining ICN, Mr. Catton held key roles in the United Kingdom, including at the Royal College of Nursing and also worked extensively in Europe, the United States and New Zealand.
Originally posted by International Council of Nurses.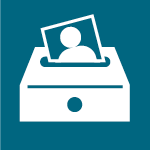 Submit a Member Spotlight!
Recognize a fellow member for noteworthy successes by nominating them for a Member Spotlight!
Learn More