2 minutes reading time
(427 words)
Thank you to our 2022 Abstract Reviewers
Thank you to all our 2022 Abstract Reviewers who volunteered their time! Your hard work and dedication will help make ARN's 2022 Annual Rehabilitation Nursing Conference a success. Over 100 submissions were reviewed and scored by our incredible group of dedicated volunteer Abstract Reviewers.
These abstracts are proposals that make up the education schedule at the annual conference as well as provide important research to our industry. The volunteers, below, give pertinent feedback that will help grow these submitters in their journey to publishing their work and research.
Thank you for taking your time to help us with this important part of the abstract selection process.
2022 Abstract Reviewers:
Shelly Amato-Curran, PhD, CRRN, CNRN
Jill Benns, MSN, MBA. NPD-BC, PCCN-K
Colleen Berding, MS RN-BC CRRN MSCN NE-BC
Terrie Black, DNP, MBA, CRRN, FAHA, FAAN
Amy Bok, RN, MSN, CRRN
Julia Chang, PhD(c), RN
Denise Comeaux, MSN, CRRN, RN, NEA-BC
Jamie D'Ausilio, MSN, RN, CRRN, NEA-BC
Andrea Davis, DNP, RN, NE-BC, CRRN
Terry Doire, RN, DNP, CRRN
Selina Doncevic, MSN, RN, CRRN
Ronella Eaddy, MHA, BSN, NEA-BC, CRRN
Linda Ehrlich-Jones, PhD, ACNS-BC, FAAN
Elaine Flynn, RN,MSN,CRRN,CIC
Mary Gollinger, BSN, MS, CRRN, NEA-BC
Jeanne Guglielmo, bsn rn crrn
Joshua Halon, RN, MSN, EDAC
Marianne Haugh, MSN-Ed, RN, CRRN, NPD-BC
Amy Hester, PhD, RN, BC
Joanne Hoertz, RN MSN CRRN
Quanntietta Ingram, RN MSN CRRN
Jennifer Joyner-Bailey, MSN, RN, CCM, CRRN
Kathleen King, MSN-RN-BC, CRRN
Karyn Kling, MSN, RN, CRRN
Mary Kuncis, BSN, RN, CRRN
Michele Kusterbeck, MSN, RN, CRRN, WCC
Laura Laclair, MSN - RN - CRRN
Veronica Martin, DNP, RN, CRRN, NE-Bc
Kimberli Martinez, MSN, RN, CRRN
Kristen Mauk, PhD, DNP, RN, CRRN, GCNS-BC, GNP-BC, FARN, FAAN
Brenda Mccall-Russell, RN, MBA, BSN
Beth Mooney, BSN MBA CRRN
Deborah Nelson, MSN, CRRN, NEA-BC
Raquel Neves, PhD CRRN MSN RN
Emily Nguyen, MSN, RN-BC, CNML
Donna Patterson-Jernigan, MS, BSN, RN, FARN, CRRN
Valinda Pearson, PhD, RN
Linda Pierce, PhD MSN RN CRRN FAAN
Lisa Pinder, BSN, RN, CRRN
Karen Reed, MSN, DHSc, RN, CRRN, CNE, CNL
Janet Rife, BSE BSN RN CRRN
Kim Rutley-Campbell, RN, MSN, MAE, BA, CRRN, CNL, CHES
Yvette Salas, MSN, CRRN
Karen Saunders, BSN CRRN CBIS
Jolene Simon, Ph.D., MSN-Ed, BSN, RN, CRRN
Linda Stones, RN, BSN, MS CRRN
Joyce Tam, MSN, FNP-BC, CRRN
Virginia Thayer, MSN, RN, CRRN
Lisa Thomas, DNP, APRN, ACNS-BC, CRRN, NEA-BC, CNE
Hilary Touchett, PhD, RN, CRRN, CBIS
Marjorie Valle, MSN, RN, MEDSURG-BC, CRRN, DNP student
Jennifer Vanzant, NP-C, CRRN,CBIS
Anabel Velazquez, BSN, RN, CRRN, CDMS, CCM
Margaret Williams, PhD, FN, CRRN, FNP-BC, FABDA, FARN
Ann Wilson, MS, RN, CRRN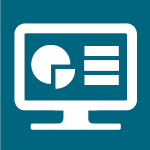 Expand Your Rehab Nursing Knowledge
The ARN Foundations curriculum is for nurses at every career stage looking for rehab-centered education to improve their practice.
Learn More