2 minutes reading time
(378 words)
2022 Award Winner Spotlight: Patient Advocacy Award
This award recognizes a rehabilitation nurse who has demonstrated leadership and collaboration while advocating for outstanding patient care. This award winner has demonstrated leadership and collaboration while advocating for outstanding patient care by improving patient resources, increasing access to care, providing education to elected officials or community members, and more. Congratulations to this year's winner, Denise Comeaux MSN RN CRRN NEA-BC!
What does this honor mean to you?
This honor means the world to me - I view all rehabilitation nurses as advocates for our patients every day! To be recognized from my Atrium Health Carolinas Rehabilitation peers who work every day to improve our patients' outcomes is such an honor. I am humbled to be in the presence of all the ARN nurses - and all rehabilitation clinical staff - who work towards advocacy.

What does ARN provide you as a member?
Being an ARN member provides us all with a network to share best practices across the nation. The improvements we discover give us all the chance to implement innovative practices across the nation. Asking questions and learning is always of benefit to our patients.

What made you want to become a rehab nurse?
After being an RN for 10 years, I was looking for a different job. I saw an ad for rehabilitation and applied with no knowledge about acute rehabilitation. I started my rehabilitation career at Atrium Health Carolinas Rehabilitation in the spinal cord injury unit. When I started the acuity, it was so much lower than we see now, but being on the most acute unit at Carolinas rehabilitation taught me so much with the spinal cord population and all the challenges. It was here that I decided that this was my journey for my nursing career. I have learned so much and have watched rehab go from post-acute, to acute care, to the "med-surg plus rehab"! I am a nurse for 30+ years and proud to be a a certified rehabilitation nurse.

What is your favorite thing about being a rehab nurse?
My favorite part is seeing how the rehab nursing specialty has grown and how we are now acute care plus. I am so proud of the growth of the rehabilitation professionals. I hope the recognition of our specialty continues.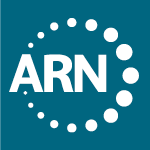 Join Your Specialty Organization
Become an ARN member today to achieve your professional goals as a rehabilitation nurse
Learn More