1 minute reading time
(263 words)
2022 Award Winner Spotlight: Distinguished Service Award
2022 Distinguished Service Award Winner Selected by the ARN Board of Directors, this award recognizes an individual who has made an outstanding contribution to rehabilitation nursing and to the organization. This award is given to a member who has demonstrated leadership by participation in ARN activities on a national, regional, and chapter level.
Congratulations to this year's winner, Karen Preston, PHN MS CRRN FIALCP FARN!
What does this honor mean to you?
This is validation that persistence and work pay off. It is important that we recognize our colleagues as it keeps us motivated and involved. Throughout your careers, I hope that everyone has an opportunity to be recognized and to honor your colleagues. It matters a lot.
Why should others consider volunteering for ARN?
ARN has opened many doors. For every project or role that I did, I met valued people, learned of valuable resources and grew my business. I have had so many opportunities given to me through my association with ARN. Like others who have said this in past years, I always get more out than the effort I put in. It is worth every minute.
What does ARN provide you as a member?
ARN has been my go-to resource for staying current. It has allowed me to meet people who will be friends for life. It has allowed me an avenue to give back to others for all the benefits I have received. We are stronger, skilled, and more satisfied in our work when we have the support provided through ARN members and activities.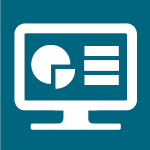 Expand Your Rehab Nursing Knowledge
The ARN Foundations curriculum is for nurses at every career stage looking for rehab-centered education to improve their practice.
Learn More