2 minutes reading time
(421 words)
2022 Award Winner Spotlight: President's Award
The ARN President's Award recognizes outstanding contributions to the field of rehabilitation nursing and to ARN. The current president at the time may select a recipient for this award, which does not have to be given each year. The President's Award is given at the president's sole discretion, and immediate Past President, Jill Rye, DNP RN CRRN CNL FARN, made her selection during ARN's 2022 Rehab Nursing Conference.
Congratulations to this year's winner, Stephanie Vaughn, PhD RN FAHA FARN CRRN!
Congratulations, Dr. Stephanie Vaughn!
What does this honor mean to you? I am humbled and honored to receive this award for the work that I feel so passionate about, which is advancing the specialty of rehabilitation nursing.
Why should others consider volunteering for ARN? Volunteering for any ARN is rewarding, re-energizing, and reinforces our goal to foster best practices that promote good patient outcomes.
What does ARN provide you as a member? ARN provides an opportunity to meet and work with fellow rehabilitation nurse colleagues from around the world, and to mentor newer rehabilitation nurses.
About Dr. Vaughn from Past President, Jill Rye, DNP RN CRRN CNL FARN

Stephanie Vaughn, PhD RN FAHA FARN CRRN, has a long history of commitment to the Association of Rehabilitation Nurses (ARN) and to advancing the practice of rehabilitation nursing. Vaughn has been a rehabilitation nurse in a variety of roles for many years. Her most recent role was professor of nursing and director at California State University at Fullerton. During this time, she remained involved on a rehabilitation unit and leading a community stroke support group. She is now professor emeritus, however, she remains very engaged in teaching and continues to lead her stroke support group in her 'retirement.'
Since 1989, she has maintained her CRRN for over 30 years. She has been the recipient of ARN's Nurse Executive Role Award, Doctoral Researcher Role Award, Distinguished Service Award. She is an ARN Fellow as well as a Fellow of the American Heart Association. She has contributed to a long list of publications that advance the practice of rehabilitation nursing and has served as editor of the 8th Edition of the Rehabilitation Nursing Core Curriculum. She lead the Rehabilitation Competency Model team in 2014, and also led the effort to update the model. She spearhead the updated publication and work with teams across the country and world to apply the model as a framework for research and practice. The Competency Model also serves as a framework for ARN education within our ARN Learning Center.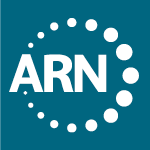 Join Your Specialty Organization
Become an ARN member today to achieve your professional goals as a rehabilitation nurse
Learn More