3 minutes reading time
(521 words)
8 Ways to Help Patients With Acute or Chronic Disabling Conditions
One in four American adults is living with a disability that affects their major life activities, the U.S. Centers for Disease Control and Prevention reports. Rehabilitation nurses play a vital role in helping these people live happier, healthier lives.
We sat down with Lisa Riecke, MSN, faculty member in the School of Nursing at Purdue University Global, to discuss how acute care nurses can make a difference in their patients' lives.
1. Provide Patient Education
Nurses help patients understand their condition, building patients' knowledge, understanding, and preparedness for self-management.
"Every individual is going to respond a little bit differently to their diagnosis," Riecke says. "They're faced with many care choices. Getting that right combination together is what we do in health care."
2. Help Patients Navigate the Health Care System
Nurses help patients understand what's happening to them—the tests, the diagnosis, the medicine, the rehabilitation, and the care that they need.
"We can help navigate this part of health care and coordinate meetings," Riecke says. "We work as advocates for our patients, helping keep them on track."
3. Address the Needs of the Person as a Whole
Patients are more than just their medical diagnosis, and their healing needs to focus on the whole—physically, emotionally, and spiritually. This holistic approach is vital.
"Nurses work with the emotional side of dealing with a chronic condition," Riecke says. "Nurses keep in mind that fighting a disease takes a toll—physically, yes, but emotionally and mentally, too."
4. Coach Them Into Removing the Barriers to Self-Care
"Sometimes, patients want to shut down," Riecke says. "They just think that it's too overwhelming, that it's too hard. Nurses can take the big picture and help patients break them down to individual goals.
"When patients have a few small successes at meeting goals, they have the confidence to tackle even more."
5. Show Them You Care
Nurses provide empathy to the ailing.
"Sometimes, we might be the only human contact that they have," Riecke says. "Just placing your hand over the top of their hand or on their shoulder can go a long way to show a lot of comfort and compassion."
6. Always Be Learning
Nurses can help patients by keeping on top of the latest innovations, Riecke says.
"We need to always be learning, reading new things," she says. "Keeping ourselves educated helps nursing as a whole. That will help increase better outcomes for patients."
7. Respect Their Wishes
"Nurses need to respect the patient's wishes," Riecke says. "Even if this goes against a decision that I would make for myself or a family member, I need to understand that the patient is making that decision."
8. Take Care of Yourself
Nurses can take care of patients by taking care of themselves. This self-care focus provides for the physical, mental, and spiritual well-being of nurses.
"Self-care is vital for nurses in any population group, but especially those dealing with chronic illnesses," Riecke says.
If you have considered continuing your nursing education, learn more about the variety of online nursing programs Purdue University Global offers, and how we can help you achieve your career goals.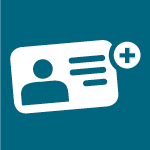 Join ARN!
Become an ARN member today to achieve your professional goals as a rehabilitation nurse.
Join Now