2 minutes reading time
(373 words)
A Presidential Farewell: Jill Rye's final note as president
Dear Colleagues,
It has been my privilege to serve as your ARN President over the last year as we identified opportunities, strengthened our resilience, and enhanced our ability to support you and your patients.
Your Board of Directors began the year reviewing data and feedback from the comprehensive engagement survey you completed last year. Your voices were heard and your insights robust, forming the foundation necessary to enhance our ability to further our strategic goals and to service our mission "to promote and advance professional rehabilitation practice."
Your feedback also made it clear that for ARN to thrive in the future, we will need to "pivot and grow" rather than continue our current behaviors and "stay and fade." We must make bold new changes that increase our opportunities for engaging with one another, for accessing a far-reaching collection of career-enhancing resources, and for volunteering, as well as broadening the pool of members who take advantage of a wide variety of leadership development initiatives, including local chapter officer positions, committee opportunities, and Board participation. You are the reason we've been working tirelessly to implement these bold new changes. You are important!
We all know these are challenging times. Healthcare organizations are dealing with rising costs, and contract nurses are still needed in many rehabilitation facilities as more nurses leave the bedside. Nurses are being asked to work extra hours while caring for more patients. Leaders are also working more hours to support their staff, and many are making the difficult decision to close beds during a time when post-acute care is in high demand. More than ever, we need to support one another, and every day I see ARN members courageously doing just that. It's rewarding, and yes, it's often exhausting. Your courage, persistence, and commitment have fueled my passion and determination to create an ARN worthy of such heroism.
Thanks to each of you for your hard work and dedication to serve patients with disabilities and chronic diseases. It is a true privilege to be a part of their recovery and healing. ARN has been my professional home for the last 30 years. I hope it will be your professional home throughout your career.
Sincerely,
Jill Rye, DNP RN CRRN CNL FARN
ARN President, 2021–2022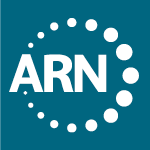 2023 Annual Conference
Presented both virtually and in-person at the Rhode Island Providence Convention Center in Providence, Rhode Island, we look forward to sharing more information with you about the speakers, presentations, and more.