1 minute reading time
(230 words)
Alcohol and Drug Addiction as a Co-morbidity in Rehabilitation
Alcohol and substance use disorder has been around for centuries, but is a growing concern in the United States today with significant effects on economic, social, and healthcare systems. The estimated cost of addiction to illicit drugs alone in the U.S. is over $600 billion per year (Herman & Roberto, 2015). Short term use can cause changes to blood pressure, heart rate, and mental status, while cardiac arrest or stroke has been known to occur even after just one use (NIDA, 2017). Not everyone who partakes in alcohol or drug use will become addicted, but when addiction does occur, it is due to changes in normal brain activity which ultimately leads to long-lasting drug-induced neuroplastic changes.
As substance use disorder has increased, so has the incidence of stroke in young adults ages 18-44; two statistics that are not totally unrelated. While one explanation for this rise is the increase in early onset of stroke risk factors such as diabetes mellitus, hypertension, and obesity, the upsurge may also be due to the escalation in illicit drugs, cigarette, and alcohol use. Cocaine and alcohol use have been associated with both ischemic and hemorrhagic stroke while amphetamine usage is most often correlated to hemorrhagic strokes (de los Ríos et al., 2012).
Read the rest of this exclusive ARN Pulse feature story and earn CE when you log in with your ARN member ID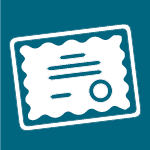 Get your CRRN in 2021
The next opportunity to take the CRRN exam is June 2021. Apply by April 15 (or May 1 with a late fee).