5 minutes reading time
(935 words)
Among the Special Populations in Need of Rehabilitation, a New Population Emerges: The Retired Nursing Workforce
Dr. Patricia Quigley's April 2021 President's Message discusses steps ARN and other organizations can take to address the aging nursing workforce by researching workflow, practice, and environmental changes that support older nurses' health and function.
For the first time in over 100 years, the retired nursing workforce has been urgently called back to practice because of the emergent patient care needs created by the COVID-19 pandemic and the subsequent mass-vaccination mission. The visible shortage of nurses around the world was exacerbated by nurses being exhausted, sick, and sadly lost to COVID-19.
Analyses of the nursing workforce have sounded the alarm—we know that the nursing workforce is aging. Nurses with age-related changes in function are working as long as they can out of desire, financial need, and/or the need to retire with maximum retirement benefits and social security income.
In December 2020, the International Centre on Nurse Migration published a policy brief on the implications and necessary responses to an aging nursing workforce. This brief was "developed for a primary audience of National Nursing Associations (NNAs)"—organizations like ARN—"and other stakeholders who have responsibilities for nursing workforce policy and planning" (Buchan et al., 2020, p. 5). Their analysis of data from NNAs and key informants around the world has shown the urgent need to protect the aging nursing workforce—nurses 50 years and older. Estimates report that "one in six (17%) of nurses around the world are aged 55 and older and are expected to retire within the next 10 years" (Buchan et al., 2020, p. 3), and this shortage will be exacerbated by COVID-19. During the pandemic, some countries rapidly scaled up their nursing workforce through voluntary or mandated return to practice for retired or inactive nurses, as we did voluntarily in the United States.
This report considers many types of age-related challenges when identifying ways of supporting nurses in contributing their best abilities throughout their career. It details a 10-point plan for supporting older nurses. I hope that you will read this report and utilize the 10-point plan. Maybe you will complete a gap analysis that examines the 10-point recommendation within your organization's employment support of older nurses.
I would like for us, ARN, to consider two of their recommendations specific to the aging nurse:
"Understand the workplace profile and employment needs of older nurses by conducting surveys, focus groups, and nurse labor market analysis."
"Ensure that occupational health and safety policies enable staff well-being."
Much of our focus has been on patient populations based on clinical diagnoses: stroke, spinal cord injury, traumatic brain injury, amputees, etc. The two major workforce safety initiatives generated in the past 2 decades are reducing needlestick injuries and safe patient handling and movement to reduce injuries to both patients and nursing workforce, especially back and neck injuries. We know that nursing, certainly our specialty of rehabilitation nursing, is physically demanding, and many older nurses report that they work in pain while providing patient care.
Almost a decade ago, concerns about the aging workforce were addressed among nursing leaders with a special focus on implications—the need to build supportive cultures, re-engineer workflows and processes, and increase emphasis on ergonomics and job engineering (Sherman et al., 2013). The nursing leaders emphasized the compelling need "to retain nurses longer in the workforce so their expertise can be shared and their knowledge transferred" (Sherman et al., 2013, p. 900). One of the challenges leadership has had and continues to have is building healthy environments to accommodate the aging workforce.
I believe these two recommendations should add to our research agenda and population-based approach to rehabilitation practice agenda.
There are questions that need to be answered, such as "What aspects of the work environment pose the greatest risk to aging nurses' ability to practice and function fully in their work and personal life, and are needed to inform rehabilitation programs and practices specific to the practicing older nurse?" and "Utilizing the expertise of rehabilitation experts, occupational health and safety resources, and advocacy groups, how can we create an age-friendly nursing environment to better retain and enhance the longevity of older nurses within the profession?"
I believe that ARN is uniquely positioned to address health policy and clinical practice to create age-friendly environments for and improve the function of the aging nursing workforce.
We have the opportunity to study the rehabilitation needs related to supporting older nurses' health and function. Let's start now by sharing what your organization has done to support retired nurses who have responded to the call to return to work. Share with us the workflow, practice, and environmental changes your organization made to support the return of retired nurses at This email address is being protected from spambots. You need JavaScript enabled to view it.. Let's learn together and take the lead in supporting one of our most special populations—aging and retired nurses.
I so look forward to your comments.
References
Buchan, J., Catton, H., & Shaffer, F. A. (2020, December). Aging well? Policies to support older nurses at work. International Centre on Nurse Migration. https://www.intlnursemigration.org/wp-content/uploads/2020/12/FINAL-Ageing-ICNM-Report-December-9-2020.pdf
Shermann, R. O., Chiango-Hanisko, L., & Koszalinski, R. (2013). The ageing nursing workforce: A global challenge. Journal of Nursing Management, 21(7), 899-902.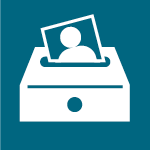 Submit a Member Spotlight!
Recognize a fellow member for noteworthy successes by nominating them for a Member Spotlight!
Learn More