3 minutes reading time
(539 words)
ARN members save big on tuition!
ARN is proud to introduce two new partnerships with Chamberlain University and Walden University that empower our ARN members to achieve their goals, find success, and make inspiring contributions to the global nursing rehab community. Learn about tuition savings opportunities for ARN Members and other benefits.
Chamberlain University has a 130-year history of preparing extraordinary nursing graduates and healthcare professionals.
Tuition Savings: 15% tuition savings on select programs for ARN members.
Focus on Nursing: Chamberlain University is home to the country's largest nursing school, with a broad range of degree programs and options.
On Campus or Online: Chamberlain offers 23 campus locations, online learning, and advanced degree programs in nursing, public health, and social work.​

​

​
Chamberlain Care: A customized program of tools, resources, and support to help you complete your degree program and succeed as a nurse or healthcare professional.
Walden University is at the forefront of delivering high-quality online education for working professionals.
Tuition Savings: 10% tuition savings* for ARN members.
Multiple Program Offerings: Walden's online offerings include bachelor's, master's, and doctoral programs in nursing, education, management, and social and behavioral sciences as well as such non-degree options and professional development.
Pioneering Spirit: Walden has over 50 years of experience delivering high-quality distance education to working professionals.
Social Change Mission: Walden University provides a diverse community of career professionals with the opportunity to transform themselves as scholar-practitioners so that they can effect positive social change.

The Fine Print
*A 10% Walden or 15% Chamberlain tuition reduction is available to eligible members of ARN. Tuition reductions are applicable to tuition only and do not apply toward books, materials, and other supplies or fees needed for a course.
This offer cannot be used in combination with any other tuition-reduction benefit, unless otherwise noted. The tuition reduction will not be applied to any past due balance or outstanding bills or charges a student may have with Walden University.
The tuition reduction is a non-transferrable "non-cash" offer, and in no event will the recipient receive a check or other disbursement of money pursuant to this tuition reduction. No tuition reduction will be made retroactively. All tuition reductions, grants, scholarships, and vouchers are subject to specific eligibility requirements. Walden may change this tuition reduction offer at any time, but such change will not affect the tuition reduction for students who are currently enrolled at Walden and using it.
This tuition reduction and/or grant is not a promise of preferential treatment of Walden students in hiring or a guarantee of employment at any entity.
Chamberlain University is accredited by the Higher Learning Commission, an institutional accreditation agency recognized by the U.S. Department of Education.
The baccalaureate degree program in nursing, master's degree program in nursing, Doctor of Nursing Practice program, and post graduate APRN certificate programs at Chamberlain University are accredited by the Commission on Collegiate Nursing Education.
The Chamberlain University Doctor of Nursing Practice (delivered via distance education) is accredited by the National League for Nursing Commission for Nursing Education Accreditation (NLN CNEA) located at 2600 Virginia Avenue, NW, Washington, DC 20037 (202-909-2526).
For the most updated accreditation information, Visit here.
Walden University is accredited by The Higher Learning Commission.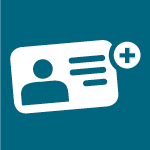 Join ARN!
Become an ARN member today to achieve your professional goals as a rehabilitation nurse.
Join Now