1 minute reading time
(206 words)
ARN opens opportunities for members to win awards and scholarships
This Monday, July 25, ARN has opened applications for their annual awards and scholarship opportunities. Nominate yourself, your organization, or your colleagues for numerous chances to be recognized for outstanding services in rehabilitation nursing.
In addition to award recognition, ARN is offering several scholarship giveaways which include two for schooling and one to attend ARN's Rehab Nursing Conference.
Nominations are due by August 25, so apply now!
Exceptional rehabilitation nurses deserve recognition for their contributions to rehabilitation nursing. Supervisors, colleagues, or family members can submit nominations. Some awards allow the opportunity for ARN members to nominate themselves. Read through the opportunities for awards that range from educational instructors to organizations advancing the rehabilitation practice.
Receive financial support for your Bachelor's or Master's Degree in Nursing, or to attend ARN's Rehabilitation Nursing Conference for the first time.
Nurses who have demonstrated outstanding leadership in rehabilitation nursing and have provided notable contributions, service, and commitment to the specialty and the association can apply to be a Fellow of ARN (FARN) —the most distinguished level of membership and a public hallmark of professional esteem.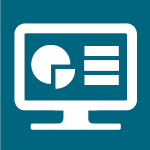 Expand Your Rehab Nursing Knowledge
The ARN Foundations curriculum is for nurses at every career stage looking for rehab-centered education to improve their practice.
Learn More