4 minutes reading time
(806 words)
ARN's President's Message—February 2020
I can't believe it's February already and the groundhog didn't see his shadow, so spring is right around the corner. We've been very busy at ARN!
ARN's 2020 Conference is in the Works

The Conference Planning Committee is well underway developing an exciting and engaging annual conference program for REACH 2020. We hope to include content that many of you have suggested on your past conference evaluations. If you'd like to be a part of the education, please consider submitting an abstract to present a paper, poster, or case study in San Antonio this coming October. The REACH call for abstracts is now open. You are all doing fantastic work in your rehab settings, and presenting at REACH is a great way to showcase your innovative work.
Strategic Planning
Last month, the board, a few members-at-large, and ARN staff met to engage in an energetic and forward-looking strategic planning session led by a nationally renowned consultant, Mary Byers. We participated in 2 days of discussion, exploration, and visioning for our future. We hope to have the final version of the plan available later in the spring and are excited about our opportunities on the horizon. More to follow!
Leadership Development
We are also re-energizing the Nominating and Leadership Development Committee, led this year by our past-president extraordinaire, Michele Cournan. We are striving to implement leadership development for those elected and create a leadership pathway for those interested in getting more involved with ARN. If you are looking to get more involved with ARN, keep an eye out for the annual call for nominations and volunteer opportunities later this year. Our current committees are underway. With the new strategic plan, new committees or volunteer opportunities may arise. We want to ensure we utilize our best resources–you, our members, to reach our goals.
Collaborations with Other Organizations
We have some exciting collaborations going on in ARN that I want to share. In addition to the great work being done by Michele Cournan and Stephanie Vaughn with the 2030 World Health Organization Rehabilitation Plan, we are also collaborating with some of our sister organizations. A small group of ARN members met with members from the American Association of Neuroscience Nurses (AANN). We will be co-presenting a stroke session at AANN's Annual Educational Conference in August with a follow-up presentation at the ARN REACH Conference in October. The board and staff will continue to work to identify other potential collaborative opportunities to improve our practice and work with our colleagues from other specialty groups.
Apply to be an ARN Fellow
The application submissions for ARN Fellows (FARN) opened on February 1. Please review the criteria and apply if you are interested in applying. This is an excellent opportunity for you to be nationally recognized for your contributions to ARN and rehabilitation nursing.
We Welcome Your Feedback
Finally, we plan to schedule a town hall conversation in the next few months, so please be on the lookout for dates. As your President, I want to keep the doors of communication open! Please send any questions you may have about ARN to us at This email address is being protected from spambots. You need JavaScript enabled to view it..
Let's Celebrate the Year of the Nurse and Midwife—Together!
I hope you are all finding ways to celebrate 2020 – The Year of the Nurse and Midwife. For more information about how nurses are being celebrated and ideas you can incorporate into your practice, check out resources from the World Health Organization and Nursing World. Send us your stories by emailing This email address is being protected from spambots. You need JavaScript enabled to view it. so we can feature you on the ARN website.
Since this is the Year of the Nurse, I want to end this message with a quote from one of my favorite nurses:
"The call to nurse is not only for the bedside care of the sick, but to help in seeking out the deep-lying basic cause of illness and misery, that in the future there may be less sickness to nurse and to cure."
~ Lillian Wald, 1915
Warmly,
Barbara Lutz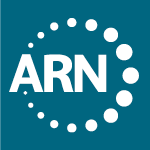 Join Your Specialty Organization
Become an ARN member today to achieve your professional goals as a rehabilitation nurse
Learn More