2 minutes reading time
(321 words)
ARN's President's Message — January 2022
As we begin a new year, ARN continues its commitment to supporting rehab nurses. The impact of the COVID pandemic continues to challenge our healthcare systems. Many inpatient rehabilitation units have been admitting acute patients. Acute hospitals are challenged to care for COVID patients while meeting the needs of their non-COVID patients.
Rehab nurses have proved to be innovative and resilient to meet the needs of these patients. You may be building relationships with new teams and learning from one another. This is true in my organization; we are working with teams in the acute hospitals and re-imagining how we can best serve patients and families.
ARN is committed to supporting you and your practice. We are in a strong position to advance rehab nursing. You are all leaders in your organizations. Whether you are at the bedside caring for patients, working to manage the admission process, planning education for your team or you are the leader of your team, ARN has the resources to support you. Whether that is seeking resources to become a Certified Rehabilitation nurse (CRRN), posting a question on Member Circle or accessing educational offering on the Learning Management System (LMS), ARN is there for you.
Your Board of Directors (BOD) is currently working to organize the standing committee to begin their work for the year. These committees are led by ARN members and members of the BOD, all volunteers willing to give their time and expert talents. We are truly in this together, I can't thank each of you enough for your membership in ARN. Each of you contributes to the success of the association and more importantly to improve the care to patients with disabilities and chronic diseases. During these challenging times, we need one another, more than ever.
I've never been prouder to be a rehab nurse and to be a member of ARN!
Jill Rye, DNP RN CRRN CNL FARN
ARN President, 2021-2022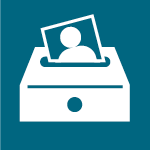 Submit a Member Spotlight!
Recognize a fellow member for noteworthy successes by nominating them for a Member Spotlight!
Learn More