2 minutes reading time
(346 words)
Congratulations to Maureen Musto on New Role with the World Health Organization!
Please join us in congratulating Maureen Musto, MS RN APRN-CNS ACNS-BC CRRN, on her recent appointment to the Development Group for Traumatic Brain Injury and Parkinson's Disease, a carefully selected group of clinicians from around the world working on the World Health Organization (WHO) Package of Rehabilitation Interventions (PRI)!
A part of the WHO "Rehabilitation 2030" initiative launched in 2017, the PRI will be an open-access online resource offering evidence-based rehabilitation interventions that will enable clinical and research professionals to integrate rehabilitation interventions into all service delivery platforms. To learn more about the PRI, visit https://www.who.int/rehabilitation/Package-of-rehab-interventions-info-sheet.pdf.
As part of this group, Maureen—one of only four rehabilitation nurses selected!—will use her expertise in providing rehabilitation care to patients with neurological injury or Parkinson's disease to confirm the appropriateness of interventions identified in step two of the PRI development process and define the areas of service delivery for those interventions. Through this work, Maureen will have the opportunity to impact the way rehabilitation care for these conditions is provided, prioritized, and researched all over the world.
Maureen also has lent her time, talent, and expertise to the Association of Rehabilitation Nurses in a variety of ways, previously serving as president of her local Central Ohio Chapter of the association; as a board liaison and past member of the ARN Newsletter Committee and past member Products and Programs Committee; and as a chapter reviewer for The Specialty Practice of Rehabilitation Nursing: A Core Curriculum, 8th edition. She also was elected to the ARN Board of Directors for a 3-year term in 2019.
When she isn't helping her fellow ARN Members, Maureen serves as a clinical nurse specialist at The Ohio State University Wexner Medical Center, Dodd Rehabilitation Hospital in Columbus, OH.
Maureen is just another reminder that we, as a rehabilitation nursing community, not only impact the lives of our patients recovering from traumatic injury—we also can have an impact on the quality of care provided to people across the world!
Take a moment to congratulate Maureen on the ARN Facebook page, Twitter @AssocRehabNurse, or the ARN Member Circle!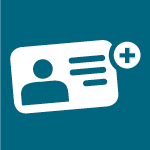 Join ARN!
Become an ARN member today to achieve your professional goals as a rehabilitation nurse.
Join Now