7 minutes reading time
(1309 words)
Health Policy Digest for October 2020
Read the latest in health policy and legislative and regulatory developments that may be of interest to rehabilitation nurses.

CPR Comments on Physician Fee Schedule Proposed Rule
On October 5, the Coalition to Preserve Rehabilitation (CPR, of which ARN is a member) submitted comments on the Calendar Year (CY) 2021 Physician Fee Schedule proposed rule, which sets payment rates and policies for Medicare Part B payment. CPR's comments focused on proposals to permanently expand telehealth under Medicare, urging the Centers for Medicare and Medicaid Services (CMS) to ensure that all patients are able to access telehealth services and that access to in-person care is not compromised. Additionally, the letter requested that the agency work to ensure that patient access to care is not limited by proposed cuts to reimbursement for a variety of specialties. Read the CPR comments.
Congress Funds Government Through December 11
In the early hours of October 1, President Trump signed a continuing resolution (CR) funding the government through December 11 and setting up a new deadline for a long-term funding agreement. Fiscal Year (FY) 2020 appropriations for the federal government were set to expire the evening of Sept. 30. Congress must now come to a new agreement on either another short-term (or even year-long) extension at last year's funding levels or a full appropriations bill for FY 2021 in order to avoid a government shutdown. Read a section-by-section summary of the CR.
House Passes New Coronavirus Relief Bill
On October 1, the House of Representatives passed a revised version of the Heroes Act, the Democratic proposal for the next COVID-19 stimulus package. The updated bill would cost approximately $2.2 trillion and include additional funding for small businesses through the Paycheck Protection Program, assistance for hard-hit industries including airlines, nonprofits, event venues, and restaurants; new funding for education and child care; an additional round of direct payments to individuals; an extension of the federal unemployment contributions that expired in July; and funding for testing, tracing, and treatment for COVID-19; among other priorities. Though negotiations are ongoing, Democrats and Republicans in Congress and the White House remain at an impasse on a bipartisan agreement for a new package. Read a summary of the updated Heroes Act.
NIH Solicits COVID Disability and Rehabilitation Research Projects
On Sept. 29, the National Center for Medical Rehabilitation Research (NCMRR) issued a Notice of Special Interest (NOSI) for "Research on Rehabilitation Needs Associated with the COVID-19 Pandemic." The NOSI signifies the availability of priority research funding for projects analyzing the rehabilitation needs of COVID-19 survivors, disruptions in availability and accessibility of rehabilitation services caused by the pandemic and associated mitigation actions, and the social, behavioral, economic, and health impact of the pandemic on people with disabilities. Through the Disability and Rehabilitation Research Coalition (DRRC), ARN has long advocated for a sustained federal research focus specifically on the disability and rehabilitation impact of the ongoing public health emergency. Read the NOSI.
CMS Proposes Medicare Coverage Pathway for Breakthrough Technology
On September 1, CMS issued a proposed rule establishing a new pathway for Medicare Coverage of Innovative Technology (MCIT). Under the new system, Medicare would begin immediate, national coverage of technology designated as "breakthrough devices" by the Food and Drug Administration (FDA) for up to four years, allowing beneficiaries to quickly access new technology while providing sufficient time for manufacturers to develop the evidence base for permanent Medicare coverage. While only a relatively small number of devices would be eligible for the new coverage, the rule signifies a willingness by CMS to encourage innovation and streamline the approval, coverage, and coding process for new technology, in line with an Executive Order published by the White House in October 2019. Read the proposed rule.
CPR Comments on Temporary Telehealth Coverage for Hearing and Speech Services
On October 2, CPR sent a letter to CMS requesting that the agency authorize certain services for individuals with hearing, speech, swallowing, and cognitive impairments to be provided via telehealth during the COVID-19 public health emergency (PHE). Earlier this year, CMS significantly expanded the list of services eligible for telehealth during the PHE, but excluded a series of codes representing core diagnostic tests, evaluation, and treatment services for patients with audiology, speech-language pathology, speech-generating device (SGD), and cognitive needs. The CPR letter noted that many of the requested codes are already being successfully performed virtually for non-Medicare patients. Read the CPR letter.
DRRC Endorses Legislation to Study Access to Assistive Technology
On October 16, the DRRC (of which ARN is a member) issued a letter to Congress in support of S. 4343/H.R. 8581, the Access to Assistive Technology and Devices for Americans Study Act. This legislation, introduced by Sens. Marsha Blackburn (R-TN) and Tammy Duckworth (D-IL) in the Senate and Reps. G.K. Butterfield (D-NC) and Brett Guthrie (R-KY) in the House, would direct the Government Accountability Office (GAO) to issue a report evaluating appropriate coverage and provision of health care services to people with limb loss or limb difference, including information relating to coverage of assistive devices and technology (AT) across payers. The data contained in this report would provide important insight on current availability of and access barriers to AT for people with disabilities. The Independence Through Enhancement of Medicare and Medicaid (ITEM) Coalition also submitted a letter in support of the bill, which ARN signed. Read the legislation and the DRRC letter.
REMINDER: NIH Rehabilitation Research Conference
On October 15 and 16, the National Institutes of Health held the Rehabilitation Research 2020 conference virtually and free of charge. Leaders from NCMRR, other NIH Institutes conducting rehabilitation research, and stakeholders from the field highlighted advances in the field and the revision of the NIH Research Plan on Rehabilitation. The conference featured prerecorded sessions with live Q&A opportunities, a virtual exhibit/poster hall, and a virtual networking lounge. For those who may have missed the conference, all content will also be available "on demand" for a year after the meeting. Register for the conference and view the agenda.
Health Policy Presentation at REACH 2020
We hope you were able to join us at the REACH 2020 conference for a presentation from Jeremy Scott and Joe Nahra, ARN's Health Policy Associates, on recent legislative and regulatory developments impacting rehabilitation nurses. During this session, members were debriefed on the ARN Health Policy and Advocacy Agenda, key issues (including a 2020 election outlook), and the actions ARN has taken in the past year to advocate for the profession. The health policy session took place on October 21 (Day 2 of REACH 2020) at 1:45 pm CT. Jeremy, Joe, and Health Policy Committee member Steven Powell also held a live Question and Answer session at 1 pm CT on Friday, Oct. 23. These sessions will remain available to registrants of the conference through November 30, 2020. Registrants can access the recordings via the REACH conference website. Watch the health policy sessions.

Rehabilitation Nursing Sign-On Letters
As part of its advocacy efforts, ARN routinely issues letters of comment and is frequently asked to sign onto letters relevant to the rehabilitation and nursing communities. You can find a list of all those letters on our advocacy webpage.
If you haven't already, we recommend that you visit ARN's COVID-19 Resource page on the ARN website for the latest information and resources for rehabilitation nurses.
Did you see something recently that would impact rehab nurses and/or patients? Share your health policy/advocacy news by emailing it to This email address is being protected from spambots. You need JavaScript enabled to view it..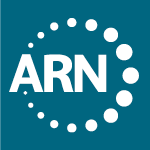 Join Your Specialty Organization
Become an ARN member today to achieve your professional goals as a rehabilitation nurse
Learn More