Highlights from the March/April Issue of RNJ
If you are an ARN member or a Rehabilitation Nursing Journal (RNJ) subscriber, you should have received your March/April 2020 issue in the mail. Check out a preview of three great articles that will be gracing the pages of this issue, or visit the journal online to read the full issue.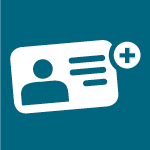 Join ARN!
Become an ARN member today to achieve your professional goals as a rehabilitation nurse.
Join Now