1 minute reading time
(58 words)
Inpatient Rehab Facility (IRF-PAI) Resource
ARN wants to be sure that we prepare our members for the upcoming changes the FY 2023 IRF-PAI final rule on October 1, 2022. Use this resource to sort through new information and processes to better understand upcoming changes for yourself or staff. Download this tip sheet for a simple checklist to help you prepare for upcoming changes.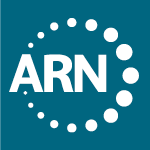 2023 Annual Conference
Presented both virtually and in-person at the Rhode Island Providence Convention Center in Providence, Rhode Island, we look forward to sharing more information with you about the speakers, presentations, and more.