1 minute reading time
(58 words)
Inpatient Rehab Facility (IRF-PAI) Resource
ARN wants to be sure that we prepare our members for the upcoming changes the FY 2023 IRF-PAI final rule on October 1, 2022. Use this resource to sort through new information and processes to better understand upcoming changes for yourself or staff. Download this tip sheet for a simple checklist to help you prepare for upcoming changes.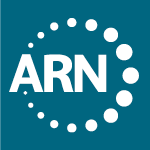 Enter the 2022 Conference Website
Registrants can use their ARN username and password to access on-demand sessions, join live virtual presentations during the conference, and start conversations with their fellow attendees.