4 minutes reading time
(734 words)
Post-Acute Care Nursing Leadership Webinar Series
Join ARN for the Post-Acute Care Nursing Leadership webinar series! This four-part webinar series presented by ARN Board Member and VP of Nursing Operations at Encompass Health, Mary Ellen Hatch, MSN RN CRRN, will cover main topics in post-acute care nursing like personal foundation, leading people, engaging patients, and peer collaboration.
Participate at your own pace
Tune into livestream webinar presentations or select on demand options so that you can access the webinar series on the date and time that is most convenient for you. Register for the livestream or on demand webinar series bundle for the full Post-Acute Care Nursing Leadership Series experience and tap into extra savings.
Ms. Hatch is a certified rehabilitation nurse with more than three decades of experience in clinical and leadership practice. She holds a Master's degree in Nursing with a concentration in leadership and administration. Fulfilling management roles in quality and nursing at the regional and national level for Encompass Health Corporation. Her responsibilities include Nursing, Clinical Education, Wound Care, and Infection Control. Active in both the American Organization of Nursing Leadership and the Association of Rehabilitation Nurses, serving on the ARN Board of Directors. Hatch represents the practice of rehabilitation in all settings, advocating for the practice of rehabilitation, its clinicians, patients, and providers.
Post-Acute Care Nursing Leadership –

Part 1:

Personal Foundation

​
September 7, 12 pm CT
Many post-acute care settings are smaller settings where layers of nursing management are nonexistent or at least not as robust as large acute care settings. Nurse leaders often have few layers of management to delegate roles. This first session will delve into the personal foundation a nurse leader needs to build to allow the nurse to withstand the breadth of responsibility, reduce stress, and model healthy behaviors.
Following this session participants will be able to:
Recognize the need for a personal foundation that supports the capacity to lead

Describe the impact of self-efficacy on success in nursing leadership

Identify various resources for developing and enhancing their leadership skills throughout their career (professional

organizations, mentors

, further education,

books

and podcast)
Post-Acute Care Nursing Leadership –

Part 2:

Leading People
September 14, 12 pm CT
Nursing staff in post-acute care settings, regardless of whether it is inpatient rehabilitation, skilled nursing, long-term acute care, or home health work with patients over longer lengths of stay. The physical nature of this kind of practice can result in greater stressors in the nursing staff. A nurse leader must utilize their caring nature in every aspect of leadership. This session will focus on building a culture where staff are empowered to provide their best care every day.
Following this session participants will be able to:
Describe the 5 caring essentials for nurse leaders

Describe common pitfalls to avoid when leading others

Identify 3 ways to enhance communication with staff
Post-Acute Care Nursing Leadership –

Part 3:

Engaging Patients
September 21, 12 pm CT

Nursing leadership courses often target nurses in acute care where patients have a short length of stay. The challenges of longer lengths of stay in post-acute care, psychosocial aspects of patients and families dealing with traumatic and chronic conditions, and highly regulated environment create unique learning needs for nurse leaders. This course will address ways to engage the patient and family during these stressful times throughout their post-acute care stay.
Following this session participants will be able to:
Connect nurse engagement with improved patient experience

Explain strategies for assuring the nursing team is assessing and valuing the patients' perspectives

Identify ways the patient is part of the interdisciplinary team in post-acute care
Post-Acute Care Nursing Leadership –
Part 4:
Peer Collaboration
The interdisciplinary team environment surrounding practice in post-acute care is a blessing and a challenge to nurse leaders. While the nurse leader has partners in therapy and case management leaders, they also have to share more of the decision-making. This session will focus on how to build that collaborative approach required for successful post-acute care providers.
Following this session participants will be able to:
Identify techniques for promoting effective peer collaboration

Discuss the roles that diversity and inclusion play in building the most effective teams
Summarize collaborative leadership styles effective with an interdisciplinary team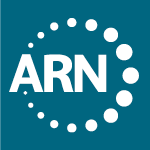 Join Your Specialty Organization
Become an ARN member today to achieve your professional goals as a rehabilitation nurse
Learn More