2 minutes reading time
(411 words)
RNJ and COVID-19
Last May I was privileged to visit the Florence Nightingale Museum in London. Walking through Florence's era of nursing was fascinating and thought-provoking. During that month there was a special exhibit about the Spanish flu pandemic of 1918–1919. Never in my wildest dreams did I imagine a pandemic in 2020.
As we continue along this unexpected (although expected through the lens of many epidemiologists) and unpredictable path of COVID-19, there has been some impact on Rehab Nursing Journal (RNJ). Perhaps predictably, RNJ has seen a decrease in the number of submitted manuscripts. Rehabilitation nurses are working long and stressful hours to care for an increasing number of patients recovering from COVID-19. These patients have spent perhaps weeks in the acute care setting fighting the virus and are now in recovery mode; however, they lack the physical stamina to return home. Never in our lifetimes have we seen social distancing and masks in place as we have this spring. In fact, how many of us had ever heard of the phrase "social distancing" before now? However, in an in-patient setting, these phrases take on a whole different meaning. How do we apply these concepts in our facilities, with perhaps limited personal protective equipment? How do we keep patients and staff safe?
The authors of RNJ articles come from both the clinical and academic settings. Those in an academic setting have completed an unforeseen semester. Online teaching and Zoom classrooms were and are the norm, which is no problem if the course was scheduled to be online. However, to put all courses in a program into an online format is a task that takes thought, preparation, and time. We've heard from many folks that say there just isn't time for scholarship right now with teaching being so demanding. The pandemic is also affecting the pool of reviewers. RNJ's reviewers, both clinicians and researchers, are more frequently declining invitations to review due to their heavy workloads.

We are pleased to announce that one of our Editorial Board members, Dr. Leslie Neal-Boylan, has written an editorial on COVID-19 that will be in the print July/August issue; however, it is now available as a published-before-print article.

We will get through this. When we look back at the Spanish flu pandemic of 1918–1919, and the millions of lives lost with so little treatment available, we have to say that this is manageable and there will eventually be a light at the end of the tunnel. Stay safe!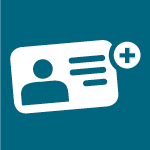 Join ARN!
Become an ARN member today to achieve your professional goals as a rehabilitation nurse.
Join Now