3 minutes reading time
(553 words)
RNJ Corner: Continuing Education Credit Available for Peer Reviewers in January
The Rehabilitation Nursing Journal (RNJ) contains educational content that focuses on contemporary rehabilitation nursing practice across the continuum of care and the lifespan. The journal is published every other month and provides opportunities for professional development, as well as a forum for the dissemination of information pertinent to practice, education, research, and administration. RNJ editors strive to provide a journal that disseminates timely information and new trends in practice each issue.
In this issue, RNJ Editor-in-Chief Pamala D. Larsen, PhD MS RN, explains how continuing education credits will be provided for peer reviewers starting in January 2021.
How to Earn Credit for Peer Reviews

​
In January 2021, RNJ will begin offering Nursing Continuing Professional Development (NCPD) credit for completing a peer review of a manuscript. Please note that NCPD credit is the American Nurses Credentialing Center's (ANCC's) new term for continuing nursing education (CNE). This is an exciting benefit that RNJ is proud to offer to our peer reviewers. Peer reviewers continue to be the backbone of a quality journal.
As you begin a review, you will have the option to receive credit. Credit will be given to the first review of a manuscript but not to subsequent revisions. A score of 70 or above is required to receive credit. As editor, scoring of the review will be my judgment call. To receive a score of 70 or above, at a minimum it is expected that you will write a paragraph or more on the strengths of the manuscript and a paragraph or more on the limitations or weaknesses of the manuscript. If you do not receive a score of 70 or above, I will contact you to explain the reasoning for the score and why you are not receiving NCPD credit. As of writing this column, I am planning on sending out more details about review expectations in the near future.
You will complete this narrative review in addition to the current scoring that you complete in the top portion of the review (the agree and disagree questions). Your score is independent of the quality of the manuscript. You may continue to suggest acceptance, revision and resubmission, or rejection of the manuscript. It will not affect the score of your review. The score is based only on the quality of your review, not the manuscript. A number of our reviewers note the strengths and weaknesses in one bulleted list. This is still acceptable. For those reviewers who don't normally make a list, writing paragraphs about the manuscript is an option. Within 2 months after completing your review, your NCPD credit certificate should arrive by email.
To maintain a quality journal, RNJ needs the comprehensive and thorough reviews that you complete. Peer reviewing sometimes seems like a pretty onerous task and is perhaps seen as less valued than other volunteer opportunities within ARN. However, it is very important work, and I thank you for the countless hours that you spend reviewing for RNJ!
Written by: Pamala D. Larsen, PhD MS RN, Rehabilitation Nursing Journal editor-in-chief.
Would you like to become a peer reviewer for RNJ?
If you'd like to become an RNJ reviewer, please fill out an application during ARN's call for volunteers. Though the call is not currently open, you can learn more about this and other volunteer opportunities.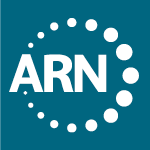 Join Your Specialty Organization
Become an ARN member today to achieve your professional goals as a rehabilitation nurse
Learn More