2 minutes reading time
(426 words)
RNJ Corner: This n' That
In the January/February issue of Rehabilitation Nursing, there will be a new feature titled This n' That. This is an opportunity for you to share stories of your professional experiences. The editorial board and I are 'feeling our way' with this new feature. Sometimes the feature may offer short stories/vignettes from several contributors. Other times, the entire feature may be one story. For instance, in the January/February issue, there is one story on management of a patient with polypharmacy.
​​Here are some basics of what we expect from stories:
The stories will not go through the peer review process as articles in the journal do. As the editor, I will vet and edit the stories with the assistance of the editorial board.
It is expected that stories will be written in a scholarly manner and have correct grammar, no misspellings and appropriate sentence structure.
Stories should be written in the 3rd person
You may or may not have references for your story. The story in the Jan/Feb issue has several references that provide some background. Please consider if references would provide more credibility to your intervention, story, and so forth.


One thing to keep in mind is that not all stories will be accepted for publication. We may receive far too many submissions than we can use. Just as significant, even though these stories will be fairly informal, we will not bypass important editorial considerations. This is not an opportunity to submit an idea that requires extensive development or editing. Please send your stories to me at This email address is being protected from spambots. You need JavaScript enabled to view it.
The editorial board and I are excited to present this opportunity to you!
Pamala D. Larsen, PhD, MS, RN
Editor-in-Chief
Rehabilitation Nursing
This email address is being protected from spambots. You need JavaScript enabled to view it.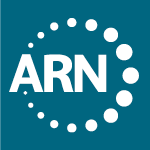 2023 Annual Conference
Presented both virtually and in-person at the Rhode Island Providence Convention Center in Providence, Rhode Island, we look forward to sharing more information with you about the speakers, presentations, and more.