2 minutes reading time
(487 words)
Teaching Patients How to Manage a Chronic Condition
Sixty percent of American adults live with at least one chronic condition, according to a Rand study. These conditions range from diabetes and asthma to arthritis, fibromyalgia, irritable bowel syndrome, and more—and they require daily management.
We sat down with Crystal Saulsberry, MSN, Assistant Academic Chair for Nebraska in the School of Nursing at Purdue University Global, to discuss how rehabilitation nurses can teach patients how to manage a chronic condition.
Education Is Key
When patients first learn they have a chronic condition, they may view it as a loss. Many move through the stages of grief, including denial and depression. Nurses can help by providing thorough patient education.
"Patients have fear—fear of death, fear of the unknown," Saulsberry says. "It's important to teach them how to manage their condition and explain how people live successful, healthy lives with the same condition."
Include Patients in the Decision-Making Process
Saulsberry recommends nurses use a holistic view when planning patient care. "Assess what they like and implement those suggestions into the plan," she says. "Patients are more apt to adhere to the plan when their preferences are considered."
Help Them Gain and Maintain Access to Care
Patients newly diagnosed with a chronic condition may not know how to access care and navigate the health care system. Nurses can guide them.
"Help patients with continuity of care," Saulsberry says. "Ensure they are adhering to their follow-up appointments and referrals. Help them understand the treatment plan as they discharge from the hospital and transition home. Assess whether they have transportation to get to and from their doctors' appointments."
Many conditions require physical activity for proper management.
"For example, a patient who is experiencing pain while walking may need support with the activities of daily living," Saulsberry says. "Nurses can request referrals for home health services or a physical therapist to help with managing their care."
Assist Them in Obtaining Family and Social Support
Help patients identify family members and friends who can assist them with changes in lifestyle, social support, transportation, and meal preparation.
"It's especially important to offer family members resources to deal with caregiver stress," Saulsberry says. "Connect them with adult daycare and other local services. The National Council on Aging can help in this area."
Guide Patients and Their Families to Positive Lifestyle Changes
It's easier to manage a chronic condition if the patient's family joins them in their health care goals.
"Making little changes, such as going on a family walk, shows the patient they are not alone," Saulsberry says. "Help the family work together as a unit to keep the patient on track with managing their care and adhering to the treatment regimen."
Have you thought about enhancing your knowledge and skill to help improve your level of patient care? Learn more about the variety of online nursing programs Purdue University Global offers, and how we can help you achieve your career goals.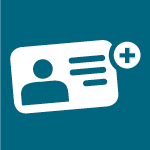 Join ARN!
Become an ARN member today to achieve your professional goals as a rehabilitation nurse.
Join Now