5 minutes reading time
(1070 words)
What is it like to be a rehab nurse in a Veterans Health Administration (VHA) setting?
"We celebrate Veterans Day and all the caregivers who provide rehabilitation programs to our veterans." – Tony Hilton, DrPH RN MSN FNP CRRN
This Veterans Day, the Association of Rehabilitation Nurses (ARN) would like to thank those who have served our country and shine a light on all our members and nurses who provide care to those who have served.
ARN member and Safe Patient Handling and Mobility (SPHM) National Program Manager for the Veterans Health Administration (VHA) in Washington, DC, Tony Hilton, DrPH RN MSN FNP CRRN, shares insight into what it is like to work in a rehabilitation facility for veterans.

The VHA is the component of the United States Department of Veterans Affairs (VA) led by the Under Secretary of Veterans Affairs for Health that implements the healthcare program of the VA through a nationalized healthcare service in the United States, providing healthcare and healthcare-adjacent services to Veterans.
What is your favorite part of working for the VHA?
I cannot begin to describe the expression on the faces of nurses who come to visit us at the VHA. They see the extensive resources and investments in Safe Patient Handling and Mobility (SPHM) technology to protect staff and veterans from injury. For example, many VAs have ceiling lifts covering the entire patient room and connecting to the bathroom. We are even putting the ceiling lift's ambulation tracks in the hallway.
How is the SPHM equipment helping rehabilitation nurses?
The SPHM equipment and techniques in the VA make it easier for rehab nurses to provide exceptional care for our veterans that push limits that cannot be done by traditional manual handling. The use of the SPHM equipment prevents injuries that many rehab nurses have from repetitive heavy lifting and twisting movements. We live as a High Reliability Organization (HRO) in SPHM every day. It is so exciting to see what we are doing despite many difficult moments.
Tell us about your role as the SPHM National Program Manager.

I get to lead our SPHM programs at 175 Healthcare systems caring for over nine million veterans. It is an honor for me to work with our great SPHM team and all our leadership resources. I genuinely love my job and see it as a fantastic opportunity to impact patients' lives every day on a large scale.
Why is rehabilitation important in a VHA setting?
I have never forgotten the saying by a Korean War veteran and Purple Heart recipient, Howard William Osterkamp: "all gave some, some gave all."
Many veterans have returned home with significant injuries requiring intensive and comprehensive rehabilitation. We want to give them the best chance at a productive and high-quality life in every way for the rest of their life.
What made you choose to go into a Veterans Affair setting?
As a new graduate, I had dreamed about joining the Air Force but unfortunately did not get the opportunity to do so. So, the best part of working for the VA is that I get to take care of our veterans every day. It is so exciting for me to lead a critical component of rehabilitation that impacts every veteran's life.
Veterans often start a second or third career when returning from active duty. Some go back to school, start a new family, and engage in sports and recreation activities regardless of their physical limitations. We have several nurses who are veterans themselves that continue their commitment to care for their fellow veterans as rehabilitation nurses in the VA.
If you could tell anyone starting out in their rehab career why to consider working for a VHA, what would you say?

I have been a rehab nurse for most of my career. I started out as a brand-new grad on a rehabilitation unit in Level 1 trauma at a university hospital center. I would tell new graduates to look at all the diverse types of work they can participate in, such as groundbreaking research or quality improvement projects—many of these ideas start where the care is given: at the bedside.
New graduates should think about the endless possibilities of career growth and advancement at the local, regional, national, or international levels. I get to collaborate with the best team every day, and that has given me the opportunity to excel beyond my wildest imagination. Joining the VHA as my third life has been the best!
Within this role of rehabilitation in the VA, you may be impacting veteran care on a global level by teaming up with the Defense Health Agency (DHA) within the Department of Defense (DOD), VHA or a number of other medical care facilities within the government.
Additional research
About Dr. Hilton
Dr. Hilton has been the Safe Patient Handling and Mobility (SPHM) National Program Manager for the Veterans Health Administration in Washington DC since 2016, after being in her role as SPHM Coordinator at Loma Linda VA Health Care System for 8 years. She has been a Physical Medicine and Rehabilitation nurse leader for more than 20 years, a Family Practice Nurse Practitioner, a Public Health Consultant and a program manager at a number of healthcare facilities for 15 years. She has a passion for caring for medically underserved populations in community clinics. Her research findings in Emergency Preparedness in VHA Community-Based Clinics in CA were published in the Federal Practitioner Journal. She has extensive experience in leadership development, palliative care, end-of-life care planning and ethics, medical case management, long-term mechanical ventilation in the community care setting, and home health care for high-risk and technology-dependent patients. She speaks at national and international conferences on a number of topics and has published extensively over her career. Dr. Hilton was interviewed by NPR "Injured Nurses," reporting best practices in SPHM at Loma Linda VA Health Care System. She continues to be actively involved in multiple research and cutting-edge innovative projects in SPHM to support a culture of safety within healthcare systems. She is dedicated to caring for our veterans and their families in appreciation for their honorable services.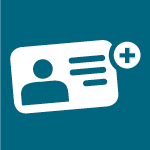 Join ARN!
Become an ARN member today to achieve your professional goals as a rehabilitation nurse.
Join Now