3 minutes reading time
(564 words)
Volunteers Bring ARN Mission to Life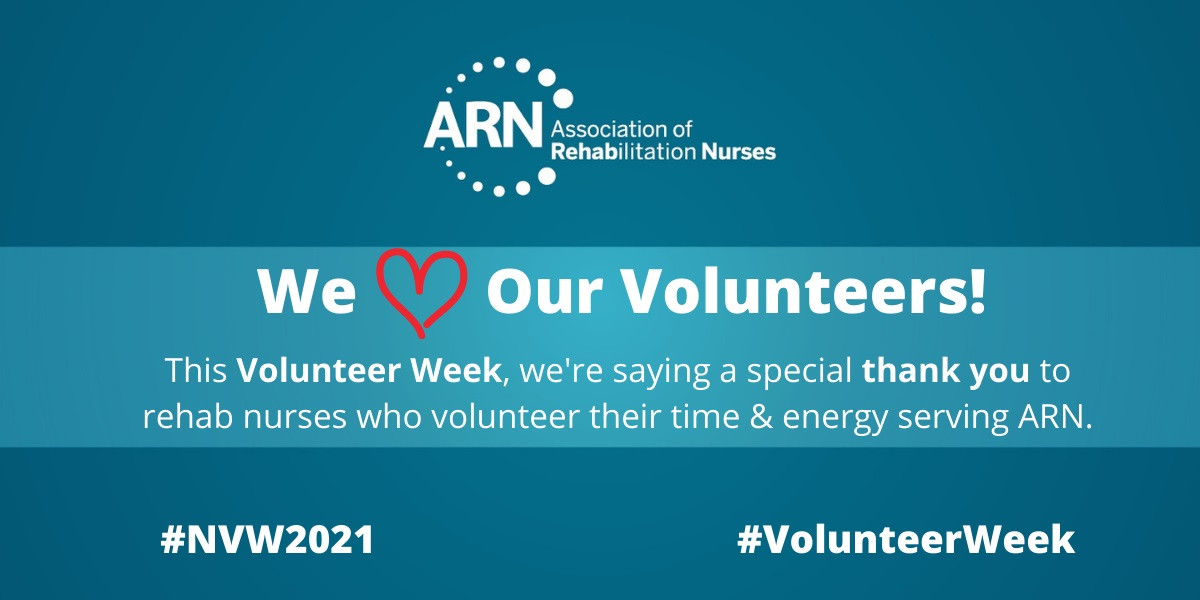 This week, ARN joins volunteer-driven organizations around the world by giving special recognition to the individuals who contribute their time, talent, and voice to volunteer with ARN. ARN's network of volunteer leaders make a difference every day; their extraordinary work at the national and local levels brings ARN's mission to life.
April 18-24 is Volunteer Week

​
National Volunteer Week was established in 1974 by the United States government. Today, the holiday is organized by Points of Light, the world's largest organization dedicated to volunteer service. Community-based organizations across the country celebrate National Volunteer Week to recognize "the power of volunteers to tackle society's greatest challenges."
ARN volunteer leaders drive organizational change and growth

​
ARN's mission is to promote and advance the rehabilitation nursing practice through professional development, advocacy, collaboration, and research to enhance the quality of life for those affected by disability and chronic illness. Under the oversight and leadership of ARN's Board of Directors, 15 committees and task forces populated by volunteer rehab nurses carry out this mission on a daily basis.
About the ARN Board of Directors

​
ARN is governed by a 9-member board of directors consisting of three officers and six directors. Leadership is elected by Voting Members and based on core values as identified in the ARN strategic plan to guide the future direction of the association.

The 2021 Call for Nominations is currently open. If you're interested in joining the ARN Board of Nominating and Leadership Development Committee, learn more and submit an application by May 15.
Special thanks to ARN's committees and task forces

​
Dozens of ARN member volunteers work together to advance ARN's mission through committee and task force work. These groups oversee everything from ARN's finances and budget, implementing ARN diversity, equity, and inclusion policies, and creating and curating educational content for rehab nurses. Learn more about ARN committees, including the names of each member who serves as a chair and member. Thank you to all of our committee and task force volunteers. The work ARN accomplishes would not be possible without your time, dedication, and commitment.
ARN leading the way in rehab nursing scientific research

​
Though the Rehabilitation Nursing Foundation has functioned under several different names and within various organizational structures since its founding in 1976, it has been a constant source of promotion for rehabilitation nursing research. Since 2017, research activities have been capably managed by members of ARN's Research Committee while RNF continues to seek donations to support research and educational activities. Thanks to these volunteer leaders who drive the mission of RNF as well as many individual donors, RNF has funded critical nursing research through its grants program. Learn about the open call for 2021 grant applications.
All ARN members are encouraged to get involved by volunteering with ARN. There's something for ARN members at each stage of their careers with volunteer opportunities ranging from small, moments of time commitment to years' long appointments.
Note the following current volunteer opportunities: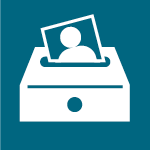 Submit a Member Spotlight!
Recognize a fellow member for noteworthy successes by nominating them for a Member Spotlight!
Learn More